Sunday:
On the cape in the basement, around 10AM
Same session as Saturday.  Much different result.  Higher HR, higher Lactate (3.3).  I felt much more tired.  The main difference is that Saturday's workout was after a rest day, Sunday's workout was only 18 hours after Saturday's, so I need  to move my training power a bit lower to stay in the right range.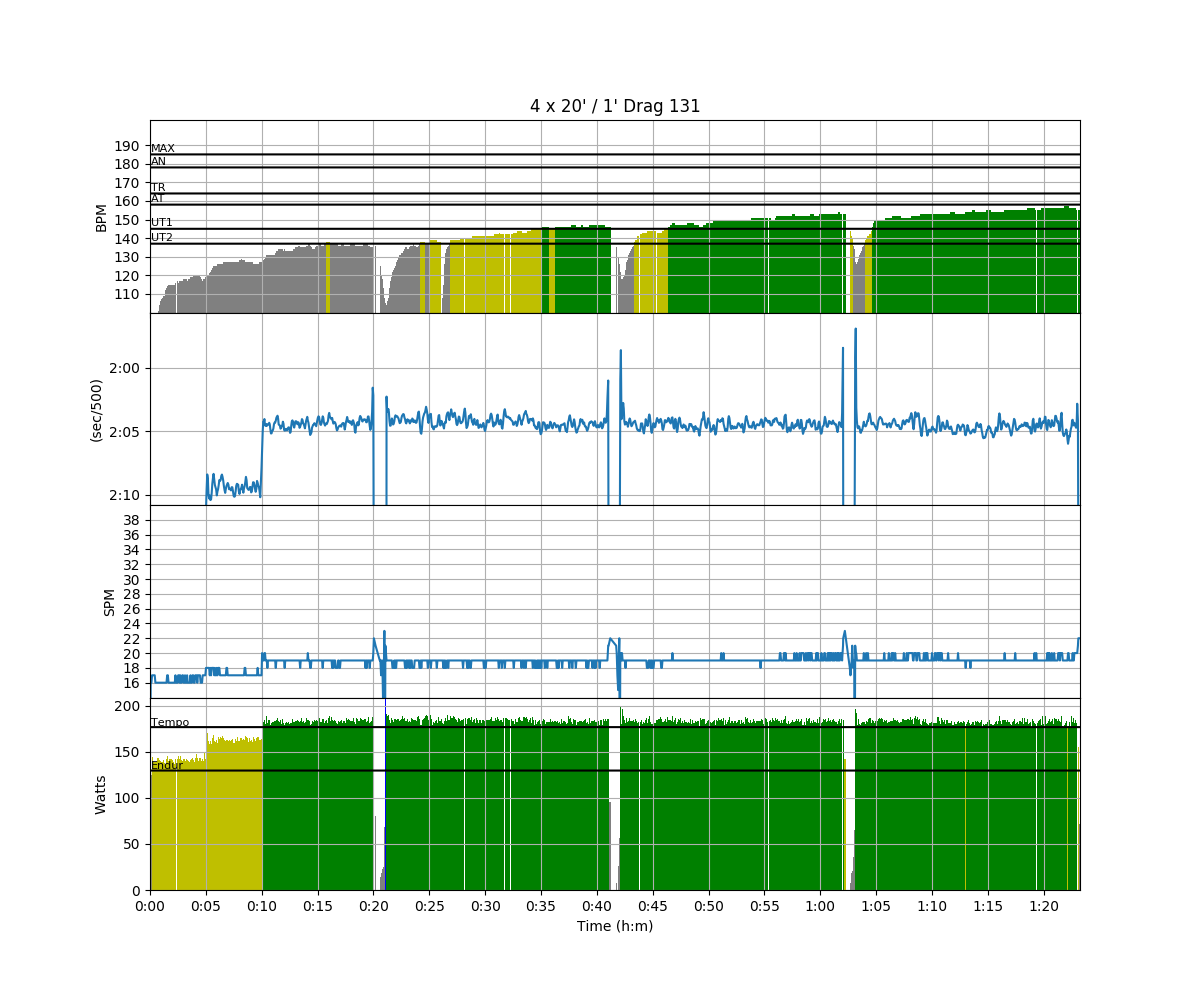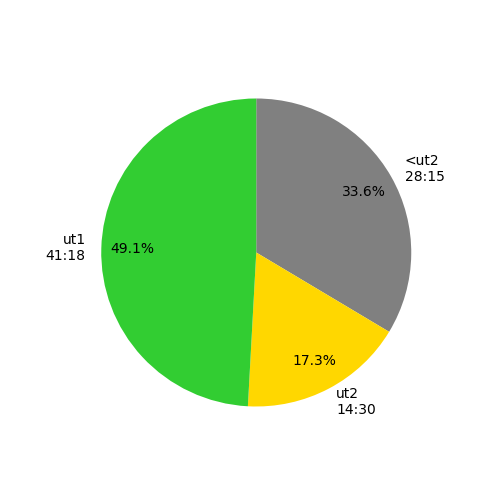 Workout Summary - media/20171112-1540290o.csv
--|Total|-Total-|--Avg--|-Avg-|Avg-|-Avg-|-Max-|-Avg
--|Dist-|-Time--|-Pace--|-Pwr-|SPM-|-HR--|-HR--|-DPS
--|19480|84:00.0|02:09.4|177.8|18.7|141.5|157.0|12.4
W-|19206|80:00.0|02:05.0|179.9|18.7|141.3|157.0|12.9
R-|00279|04:00.0|07:10.4|079.5|19.4|139.4|157.0|02.1
Workout Details
#-|SDist|-Split-|-SPace-|-Pwr-|SPM-|AvgHR|MaxHR|DPS-|-lac
00|01113|05:00.0|02:14.8|141.2|16.2|110.5|120.0|13.8
01|01164|05:00.0|02:08.9|163.3|17.2|126.0|129.0|13.5
02|02421|10:00.0|02:03.9|183.9|18.9|135.0|138.0|12.8
03|04846|20:00.0|02:03.8|184.9|18.8|139.0|147.0|12.9
04|04835|20:00.0|02:04.1|183.5|19.0|147.2|154.0|12.7
05|04828|20:00.0|02:04.3|183.0|19.1|152.2|157.0|12.6 - 3.3
Here is a comparison of HR for Saturday vs Sunday.  I started at lower power, so the HR starts off lower, but it never plateaus!
Monday
In the fitness center at work.
I spoke to Marlene last night, and she has sent me the details of my fitness assessment.  The gist of the assessment was:
My 1K is my strongest score
My peak power is OK, but could be improved
My anaerobic and aerobic thresholds are relatively weak.
She sent along her recommendations for training paces.
Cat VI – 2:06 – 2:11
Cat V – 2:01 – 2:05
Cat IV – 1:55
Cat III – faster than 1:51
Cat II – faster than 1:47
Today's session was supposed to be a Cat VI session.  I was instructed to row no faster than the fast end of the band, so, of course, that is what I aimed for.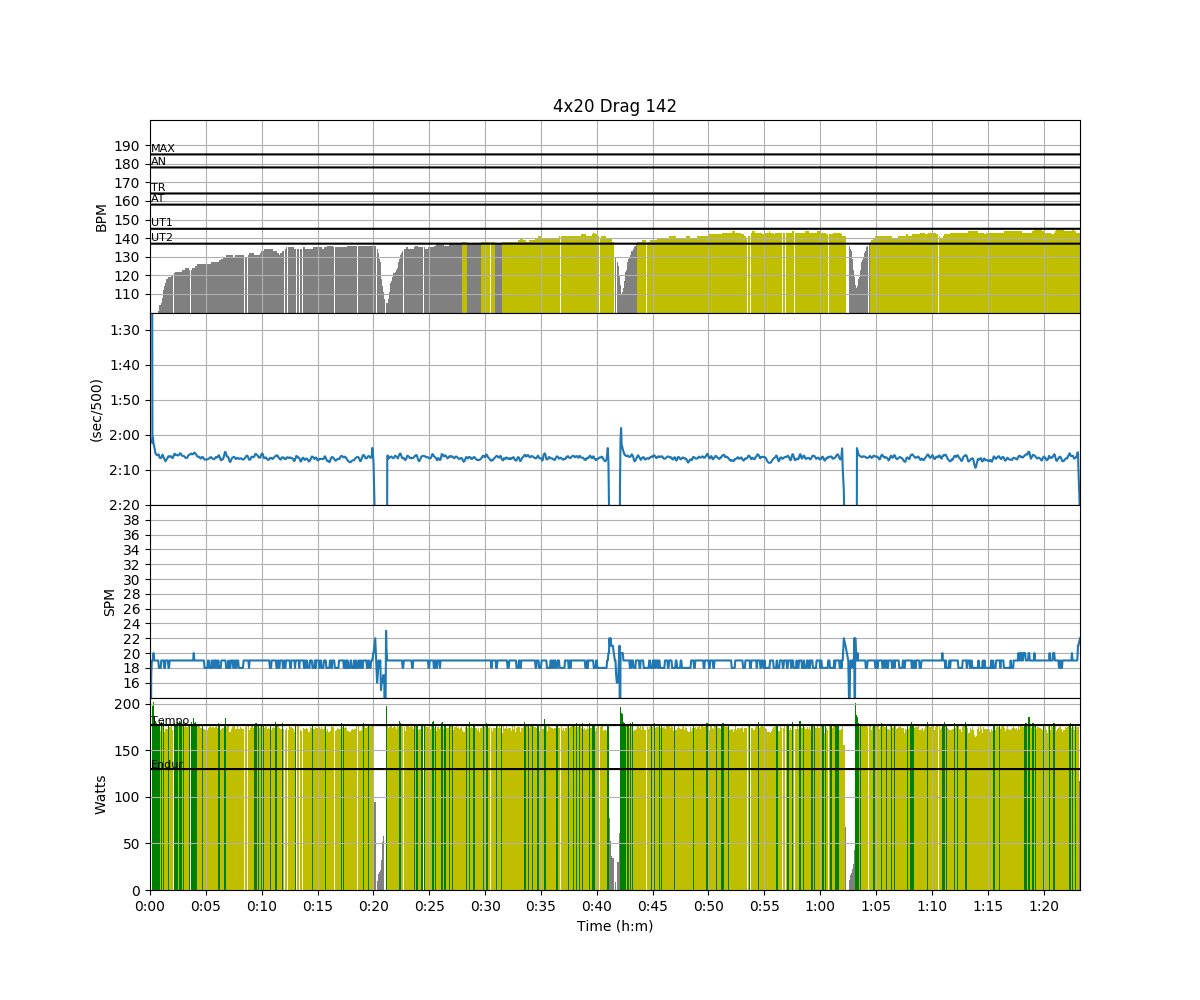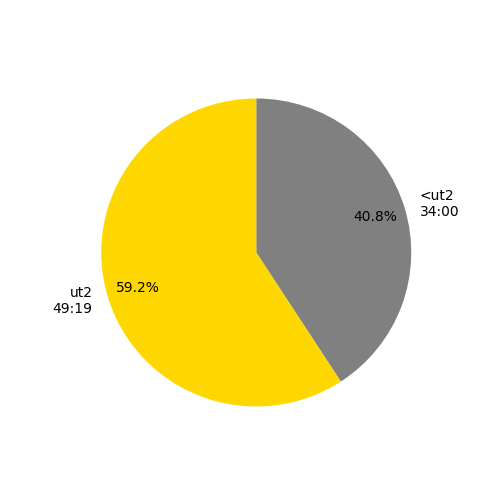 Workout Summary - media/20171113-1345290o.csv
--|Total|-Total-|--Avg--|-Avg-|Avg-|-Avg-|-Max-|-Avg
--|Dist-|-Time--|-Pace--|-Pwr-|SPM-|-HR--|-HR--|-DPS
--|19416|84:00.0|02:09.8|171.4|18.6|136.6|145.0|12.4
W-|19026|80:00.0|02:06.1|174.6|18.7|136.8|145.0|12.7
R-|00393|04:00.0|05:05.4|079.9|18.8|133.7|145.0|02.5
Workout Details
#-|SDist|-Split-|-SPace-|-Pwr-|SPM-|AvgHR|MaxHR|DPS-|-lac
00|04768|20:00.0|02:05.8|174.6|18.6|128.5|136.0|12.8
01|04751|20:00.0|02:06.3|175.2|18.8|136.8|143.0|12.7
02|04755|20:00.0|02:06.2|174.8|18.5|140.4|144.0|12.8
03|04753|20:00.0|02:06.2|173.8|18.7|141.4|145.0|12.7- 1.8