I left Boston at 1:30AM on Monday morning.  Flew east over Europe and Asia, landed in Hong Kong, changed planes and continued on to Seoul.  I was on the ground at about 12:30PM Tuesday afternoon, and at my hotel around 2:00PM.
I unpacked and since I didn't have any commitments until dinner time, I suited up and headed down to the gym.  As is typical for hotels in Korea, the fitness center was pretty amazing.  Even more amazing was the sight of two, brand new Model D rowers with PM5s.
I was not expecting that.  So, I can stick to the training plan.  Today's mission
10x500m/2′ paddle
Cat V: r22, 1:58
To make it easy to program, I did it as 500m with no rest and alternated each piece between Cat V (1:58/r22) and Cat VI (2:05/r18)
To make it a bit more fun, I did it strapless.
I was a bit jetlagged and the gym was hot, but I had a good time.  I started with one rep at Cat VI, then into the 10 alternating reps.  Then I finished with a 500 at r16 as a quick cool down.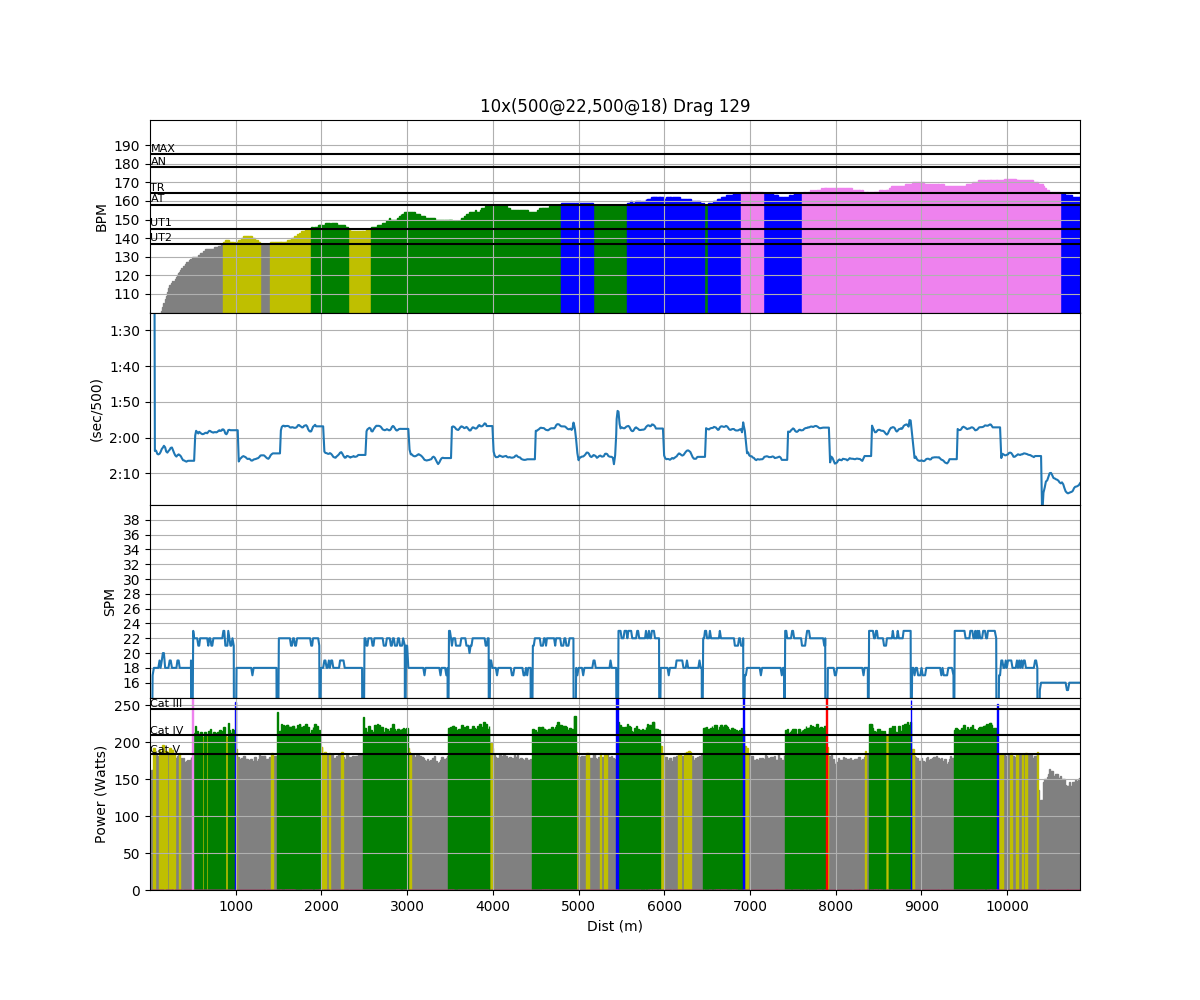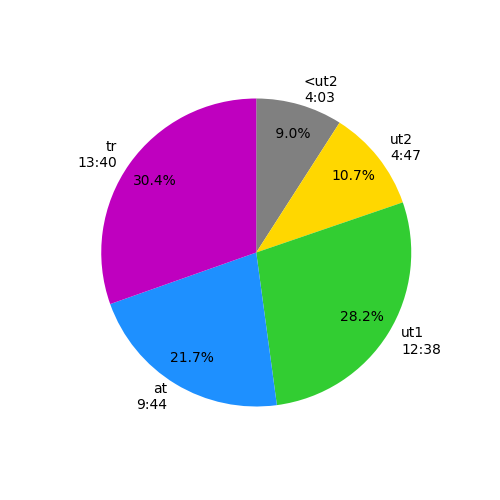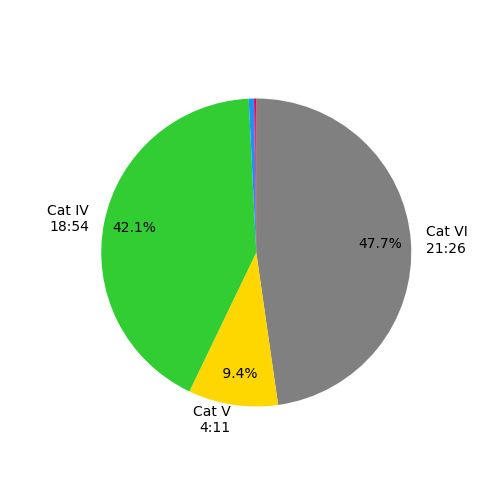 My HR was a bit higher today than previously, but not by a lot.
Tomorrow: 3 x (5 x 500/1′)/5′  Cat IV: 1:52/r24