I thought this would be a challenge. and it was.  I also think that I was not in my best form.  Not sure why, maybe I'm fighting off a little bug or something.
The original plan was for 6 intervals.  I was so done in that I gave up during the fifth one.  It was still really hard!
The Plan:
6 x (3′ @ 28, 7′ @ 18) / 1′ rest
r28 section: Cat III, pace 1:48.
r18 section: Cat VI, pace: 2:03 to 2:08
This was my first attempt at this workout with my new faster pace guidelines.  Marlene shortened the r28 sections from 5′ to 3′ to make it a bit more doable, and I think it should have been, but I was really struggling from the first interval.  My HR took a long time to recover and plateaued higher each time.
warmup:  Rowed at 2:06-ish and 10 stroke bursts trying to get r28 and 1:48 dialed in.  I was not doing very well.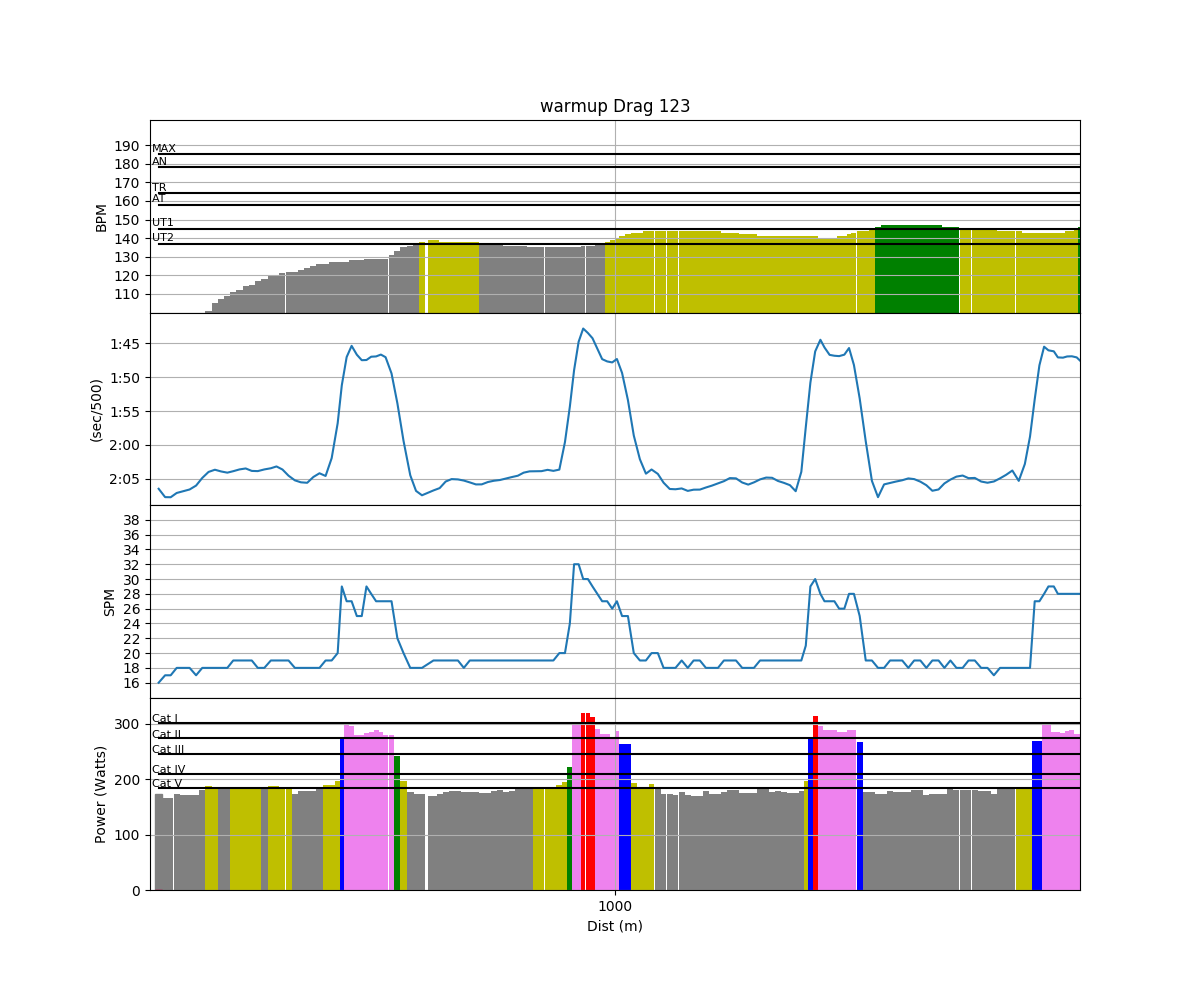 Then the main event
Next time I will try to get all 6 done.  I think on another day, it would have worked out.
Tonight:  New Year's Festivities!
Tomorrow:  Atonement…4×20′ / 3′ Cat VI (r18, 2:05)