I'm not sure who, but someone said that a journey of a 1000 miles begins with a single step.  Well, I contend that the first step is pretty easy.  It's steps 2 through 500 that are when you start to wonder if the journey is such a good idea.
Today, I was doing a new workout.
Session: 8 x 5'
Rest between: 00:30 easy paddle
Rating/Pace: 4:30 @ Cat VI pace: SR 20 + 00:30 power @ Cat II; SR 30-32
Of course I misread it on my phone and took 1;30 between 5′ chunks.  Oops.
Pace targets were 2:03 to 2:08 for the Cat VI and 1:45 for  the Cat II.
Of highest importance was trying to keep my mind on the technique modifications, but try to do them at r20 and r30-32 instead of at R18, which was basically could be rowed like a pause drill at body over.
I started with the full suite of PT exercises.  SI corrective, quad stretch, foam roll the quads and IT band, the glute thing on swiss ball and the core exercises as well.
Then a 2k warmup with 10 stroke bumps.  Trying to work out how to row at r30 while keeping my knees down longer.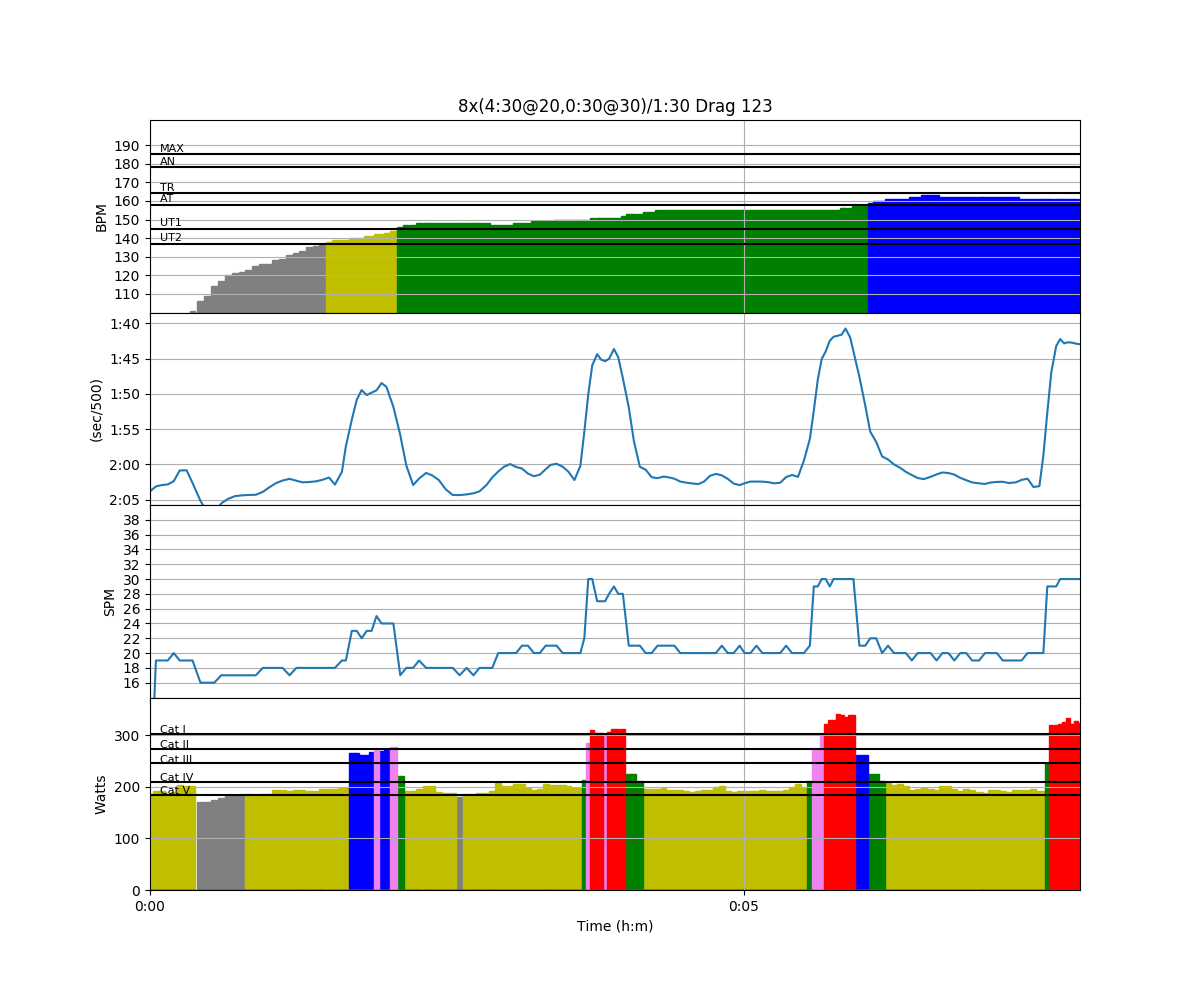 Then the fun part.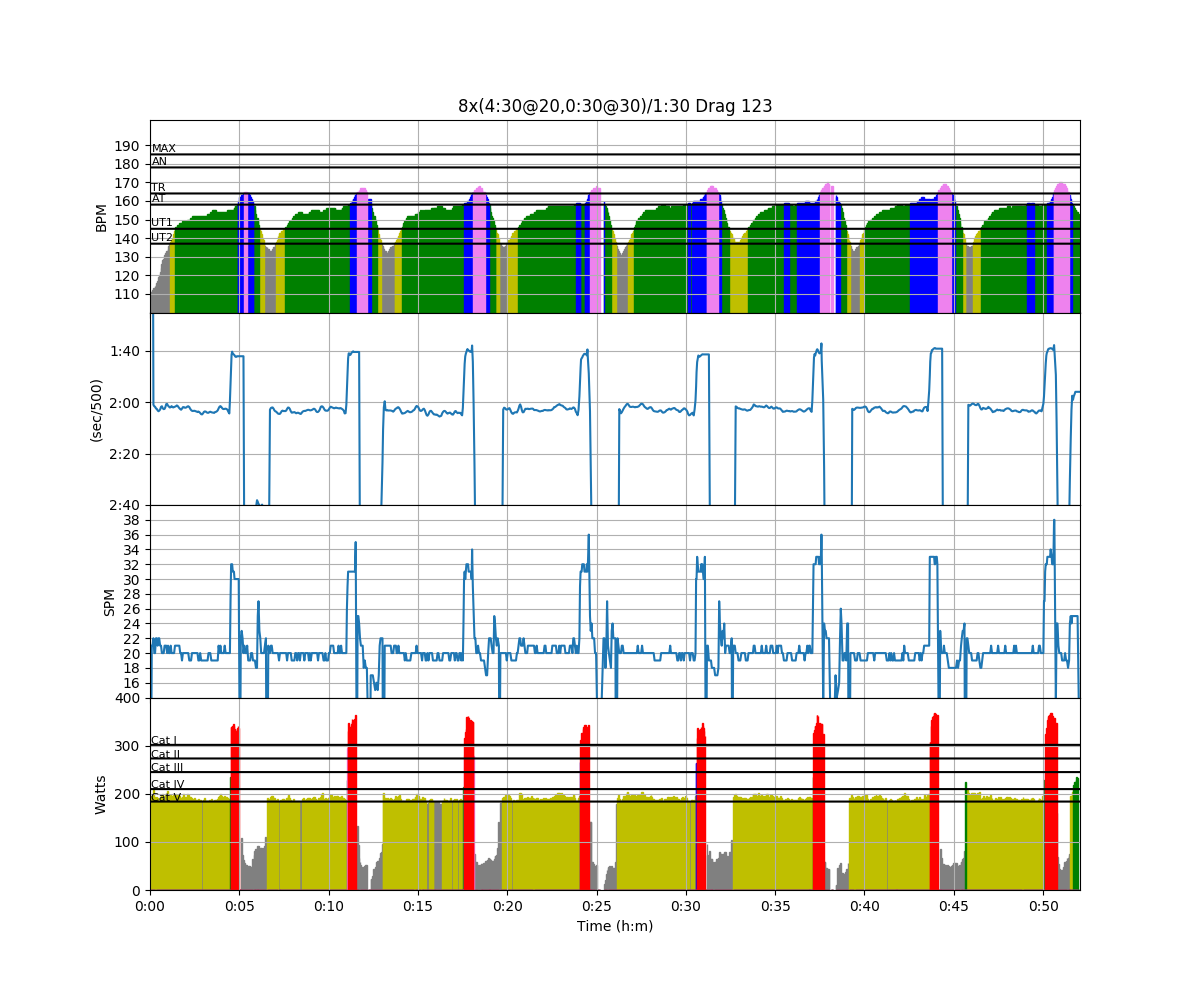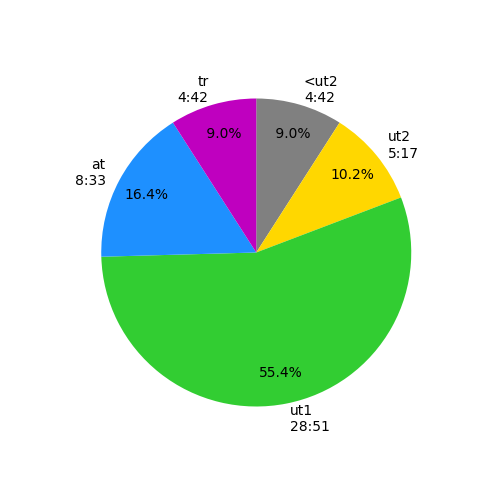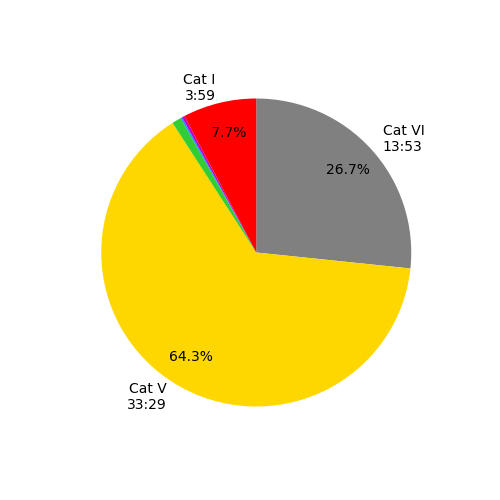 So, since the whole point was technique.  I did yet another video  this one is 30 seconds of r20, and 30 seconds of r30.
The r20 looks better to me.  Still keeping the knees down, but smoother.  The r30 looks like I am falling back into bad habits.  I can't tell you how hard I was trying to get my hands away fast and hold back on the slide, but I have to do more work on it.
The picture on the left is at r20.  The one on the right is at r30.
Stay tuned.
Tomorrow:  The hard one.  6 x (3′ @ r28, 7′ @ r18)/1′