For the past year or so, there has been a product on the market from a Finnish startup called Quiske.  They have a little pod that can be attached to your oar, or your seat.  On a boat or on an erg.  And this pod is MAGIC.  It works with an app on the phone to provide a stroke by stroke graph of interesting things like your oar path or your seat velocity.
I am interested in this product because I rarely if ever am able to get real time coaching.  I will record video and send it off to Marlene Royle who will give me feedback and recommend drills and suggest changes, but it is very hard to keep these changes in mind when I practice.  Here are a couple of examples.
 I tend to break my knees too early on the recovery.  With the sensor on the seat, I would be able to see the seat velocity occurring too soon and could work to correct it.
I have developed the habit of digging too deep at the catch.  Obviously, it's pretty hard to look at your oar blades, but with the magic pod, I can see the exact path that my oars are taking through the water, and I can see in all its glory how my stroke includes both digging too deep AND washing out towards the release.
So, I had big hopes for this new toy and I was eager to give it a try.  So the session on Wednesday was more of a fartlek than anything else.
Setup was a snap.  I put the included strap around the oar collar, inboard of the oarlock, and then launched the app, it found the pod and I connected up.  Then I rowed out to the good part of the river.  I was blown away and delighted by seeing the oar path diagrams like I had seen in Kleshnev's book popping up on my iphone screen.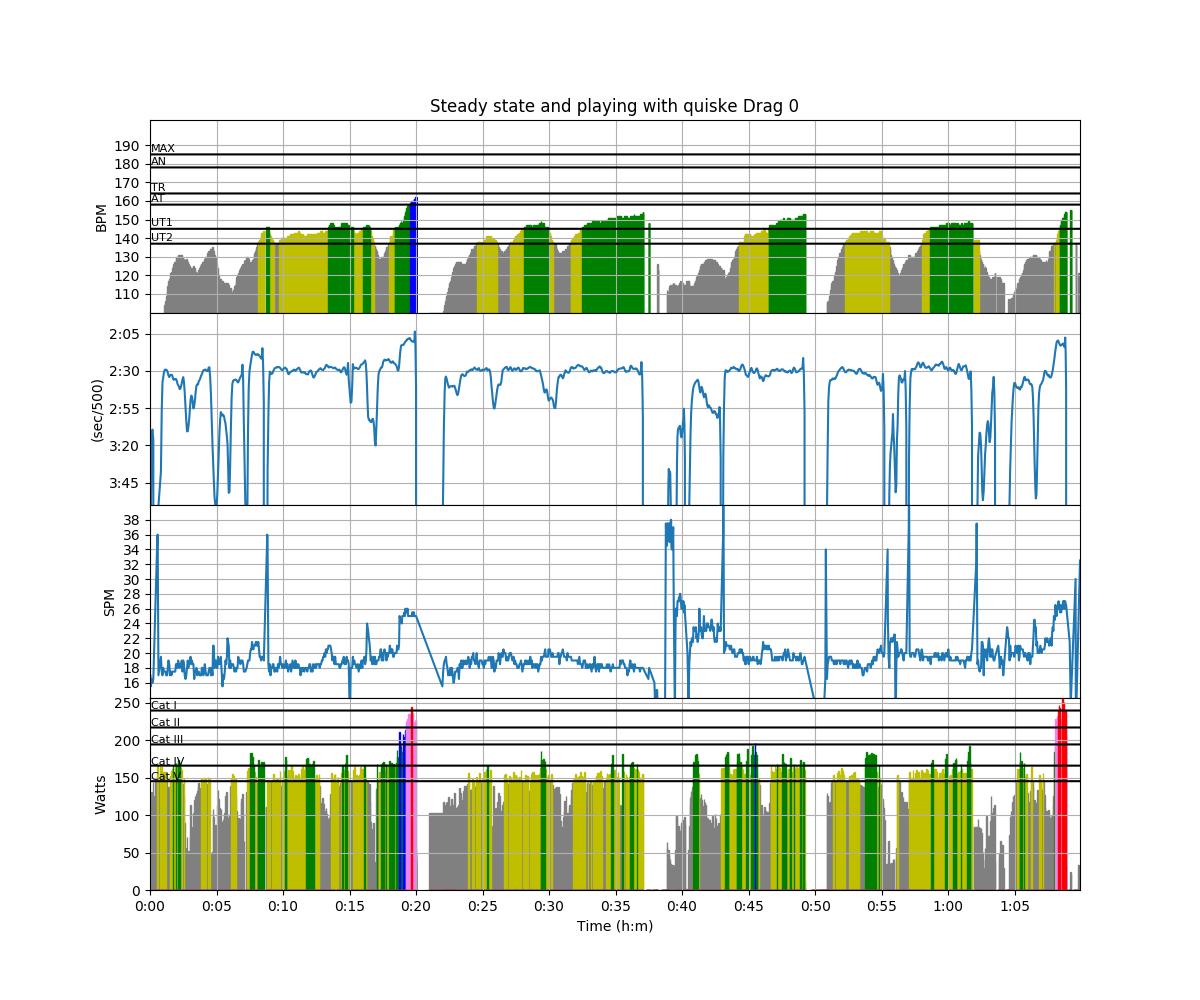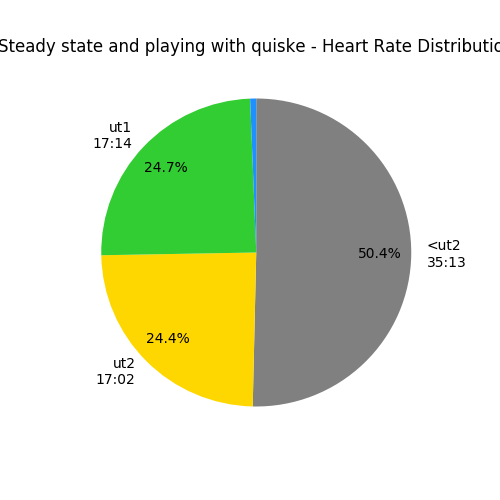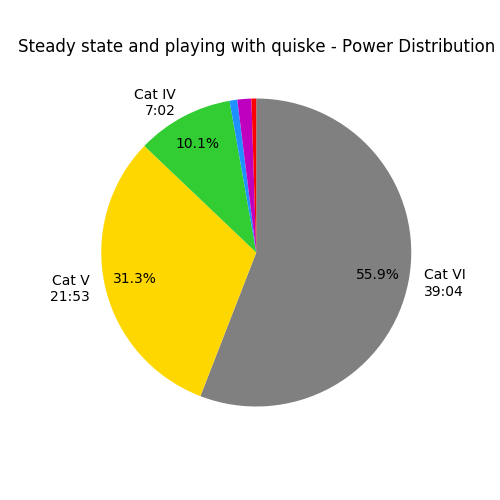 Workout Summary - media/20181018-1250330o.csv
--|Total|-Total-|--Avg--|-Avg-|Avg-|-Avg-|-Max-|-Avg
--|Dist-|-Time--|-Pace--|-Pwr-|SPM-|-HR--|-HR--|-DPS
--|12427|69:54.0|02:48.8|126.5|19.7|133.6|162.0|09.0
W-|08058|39:21.0|02:26.5|152.4|19.3|141.8|162.0|10.6
R-|04379|30:33.0|03:29.3|093.2|20.3|123.1|162.0|03.3
Workout Details
#-|SDist|-Split-|-SPace-|-Pwr-|SPM-|AvgHR|MaxHR|DPS-
01|00166|00:47.4|02:22.5|146.6|17.6|113.4|125.0|12.0
02|00146|00:41.0|02:20.5|142.8|17.5|129.4|133.0|12.2
03|00243|01:04.7|02:13.2|161.1|20.4|134.4|143.0|11.0
04|01539|07:19.3|02:22.7|146.2|18.4|143.2|148.0|11.4
05|00633|02:46.9|02:11.9|186.1|22.3|145.5|162.0|10.2
06|00431|02:14.0|02:35.5|139.0|18.8|134.5|141.0|10.2
07|00592|03:02.0|02:33.7|145.0|18.8|142.3|149.0|10.4
08|01234|06:16.2|02:32.4|142.1|18.5|146.7|153.0|10.6
09|01258|05:53.9|02:20.6|154.6|19.7|142.7|153.0|10.8
10|00582|03:02.0|02:36.3|154.0|18.5|139.8|144.0|10.4
11|00887|04:32.0|02:33.3|156.9|19.4|143.9|149.0|10.1
12|00348|01:42.4|02:27.3|171.1|24.0|138.5|154.0|08.5

Now for the Quiske stuff.
First, this is what my normal steady state rowing looks like.
This is apparently what it should look like.
Here is my first screen cap of rowing at head race pace and pressure.
Then I started to work on changing my stroke.  The first thing I tried was to consciously keep my oars in deeper through the last part of the stroke.
The I was just having fun.  Here are Arm only, then arms and body, then half slide.
Next I tried to row as deep as I possibly could.  I really pulled the handles up high and buried the shafts.  It looked like this.  Now I know what to avoid.
I was curious about the recovery being slanted in all the plots. so I tried rowing with just my port oar and kept my starboard oar flat on the water.  It wasn't as flat as I would have expected.  I am not sure if that's a alignment issue in the pod, or if the water is at an angle where I row.
Finally, I tried some head race strokes again, right at the end.
Not much different from the first ones.  Maybe even deeper at the catch.  I guess this will be a long project.