Went to bed a bit late, but slept well (if only for about 5 hours).  Up at 5:15 to head to work.
Plan:
3 x 1500m / 1'

Rating: Cat IV pace; target SR 23-24 (Pace: 1:52)

3 x 500m / 2' easy

Rating: Cat II pace: target SR 28-30 (Pace: 1:45)

Notes: Stay on the target paces, no faster, no slower.
I added a 2K at Cat VI pace to warmup.
I figured I would be OK since the pace for my 20′ test was faster than what was required for the 3×1500.  But I was a bit worried about the short turnaround from the peak power session at 5pm last night to this session at 7:30am today.  I wasn't sore this morning, but my legs felt "empty".
The first two reps were OK, but really taxing.  I was counting strokes the whole way.  The third rep, I basically chickened out.  I think I could have made it, but I was really struggling, and I knew that I had the 3×500 yet to go.  I HD'ed briefly in  the middle and started up again at a slightly slower pace.  Stopping once really took the wind out of my sails so when it started stinging again near the end, I just paddled it out.
The 500s were far more humane, even though they were a lot faster.  I was having trouble holding the stroke rate above 28 because I was really focusing on trying to sequence the recovery correctly.  The last of the 500s was pretty brutal, but I was not in the mood to bail on any more intervals.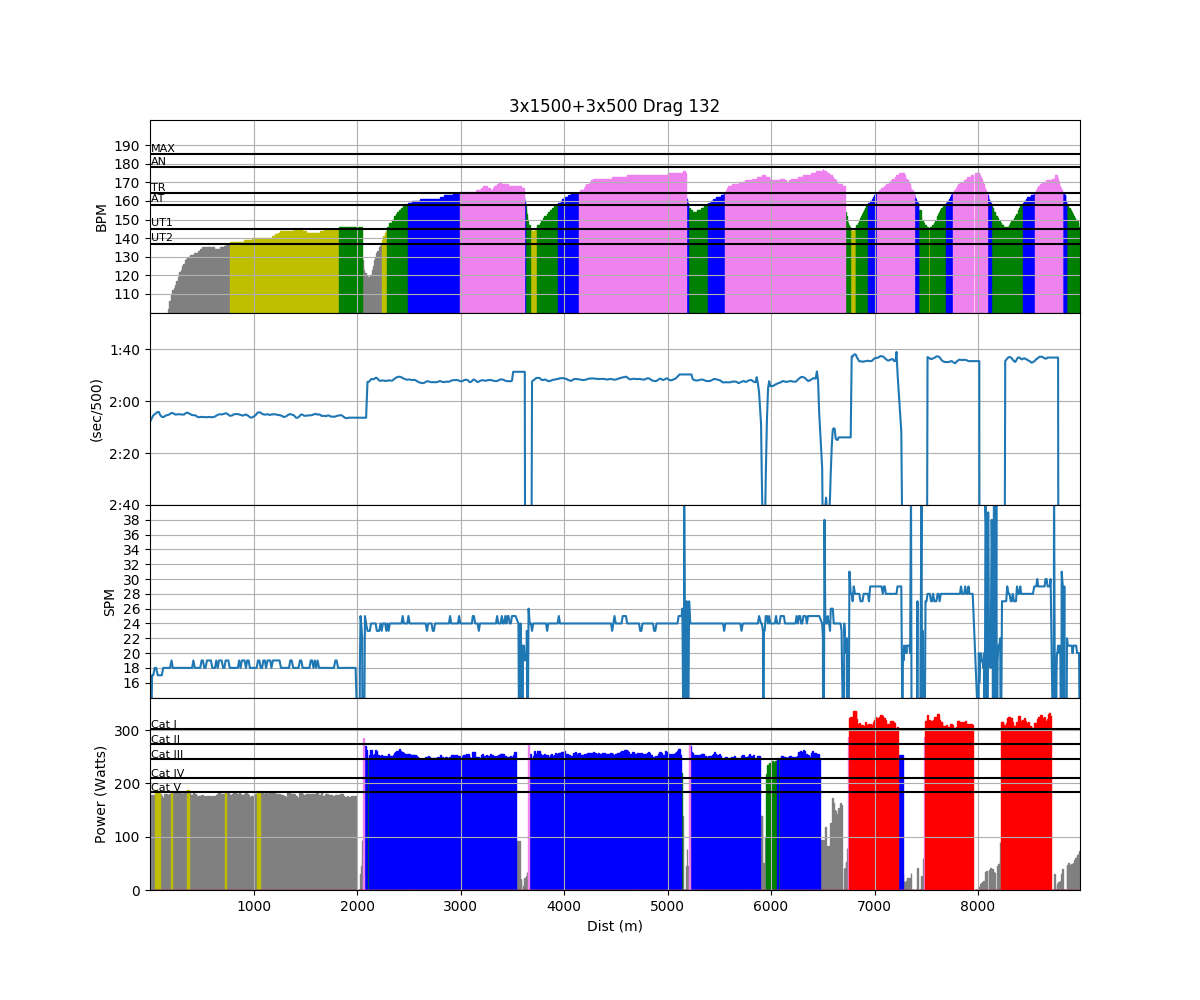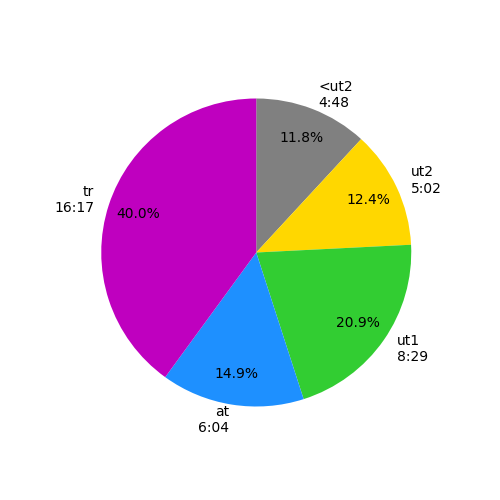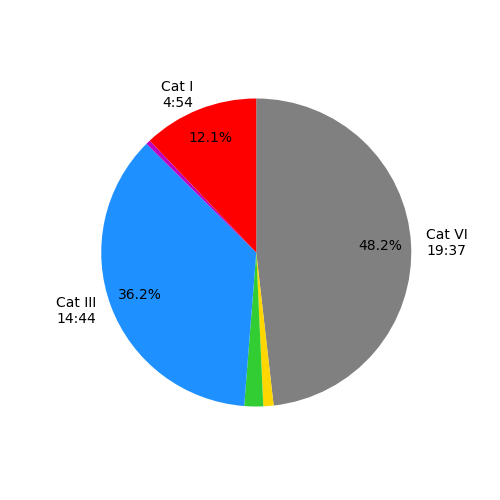 Workout Summary - media/20180314-1230360o.csv
--|Total|-Total-|--Avg--|-Avg-|Avg-|-Avg-|-Max-|-Avg
--|Dist-|-Time--|-Pace--|-Pwr-|SPM-|-HR--|-HR--|-DPS
--|08981|40:38.0|02:15.7|182.8|21.6|156.4|177.0|10.2
W-|08000|30:36.0|01:54.8|235.5|23.0|155.4|177.0|11.5
R-|00985|10:01.0|05:05.4|022.0|17.2|159.3|177.0|08.3
Workout Details
#-|SDist|-Split-|-SPace-|-Pwr-|SPM-|AvgHR|MaxHR|DPS-
00|02000|08:19.0|02:04.7|179.3|18.2|133.5|146.0|13.2 - wu
01|01500|05:37.8|01:52.6|248.6|23.8|157.6|170.0|11.2
02|01500|05:33.5|01:51.2|254.1|24.0|167.2|175.0|11.2
03|01500|05:55.4|01:58.5|216.2|24.0|169.0|177.0|10.5 - HD!
04|00500|01:43.4|01:43.4|316.2|27.8|160.4|174.0|10.4
05|00500|01:44.0|01:44.0|310.8|27.1|160.5|174.0|10.6
06|00500|01:43.6|01:43.6|313.7|27.9|159.3|171.0|10.4
Next time, I think I can get this one on target.
Tomorrow:  I am flying off to San Francisco first thing in the morning.  I have meetings in  the afternoon and a dinner.  Then I head home Friday morning.  I will take a rest day tomorrow and try to a quick session in the hotel fitness center before I fly home.