Sunday:  70′ Coastal Row
Down on the Cape.  Another glorious day.  A bit hotter and a bit less breeze.  I felt pretty worn out from the 36′ threshold piece (and the long cool down) on Saturday, and my hands were a bit beaten up too.
The goal for the day was just a nice steady state row.  Try to keep the HR below 155 and "row good".  From that perspective, it was a great session.  I rowed out to my favorite buoy, and then headed north to Wellfleet harbor.  I rowed all the way around the town jetty and then turned around for the row back.
Except for nearly constant wakes for most of the way back south, it was pure delight.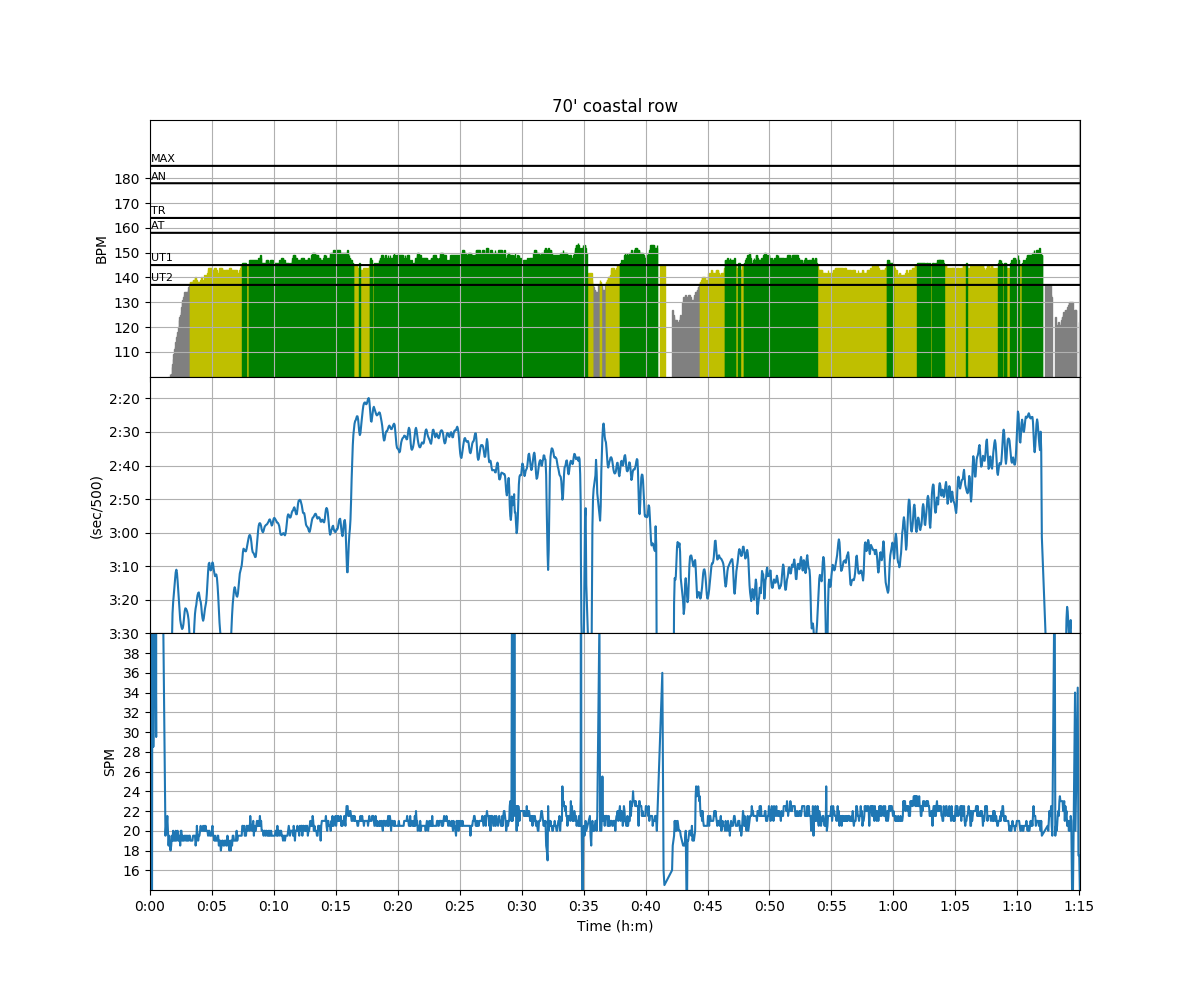 The glitch around 30 minutes was the turn into the harbor.  At 35 minutes, I needed to take a sharp turn to avoid a moored boat.  I was rowing on an incoming tide, that why the pace changed so much at 16 minutes.  That was when I went from fighting the tide to going with it into the harbor.  From 42 minutes to 52 minutes, I was rowing out of the harbor.  I had to stop a couple of times to open the bailer.  Then from 55 minutes to the end, you can see the diminishing effect of the tide.  At first, it was in front of me, and then as I went south along Indian Head, it gradually swings behind me as the tide pushes into loagy bay.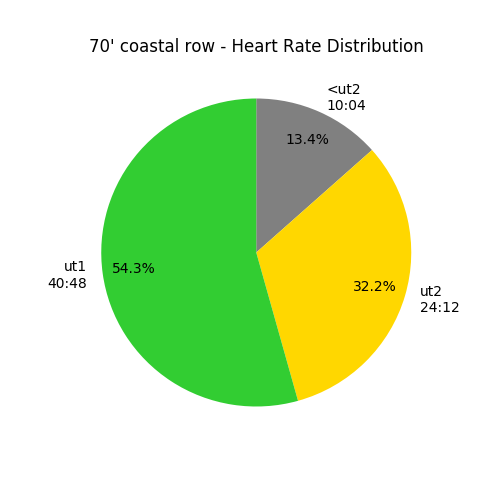 Monday: 3 x 20 / 2′ Dynamic
We drove home late in the day on Sunday, and on Monday I just took care of stuff.  Shopping, laundry, getting organized for the work week.  By the schedule, I was supposed to do a threshold session, but I preferred to do that on the water, and honestly, I was still a bit tired from my two coastal outings.  I decided to swap sessions and just do steady state.
The intent is to stay below 155, no matter how sucky the pace gets.  And it got sucky.  It was hot as hell and humid too.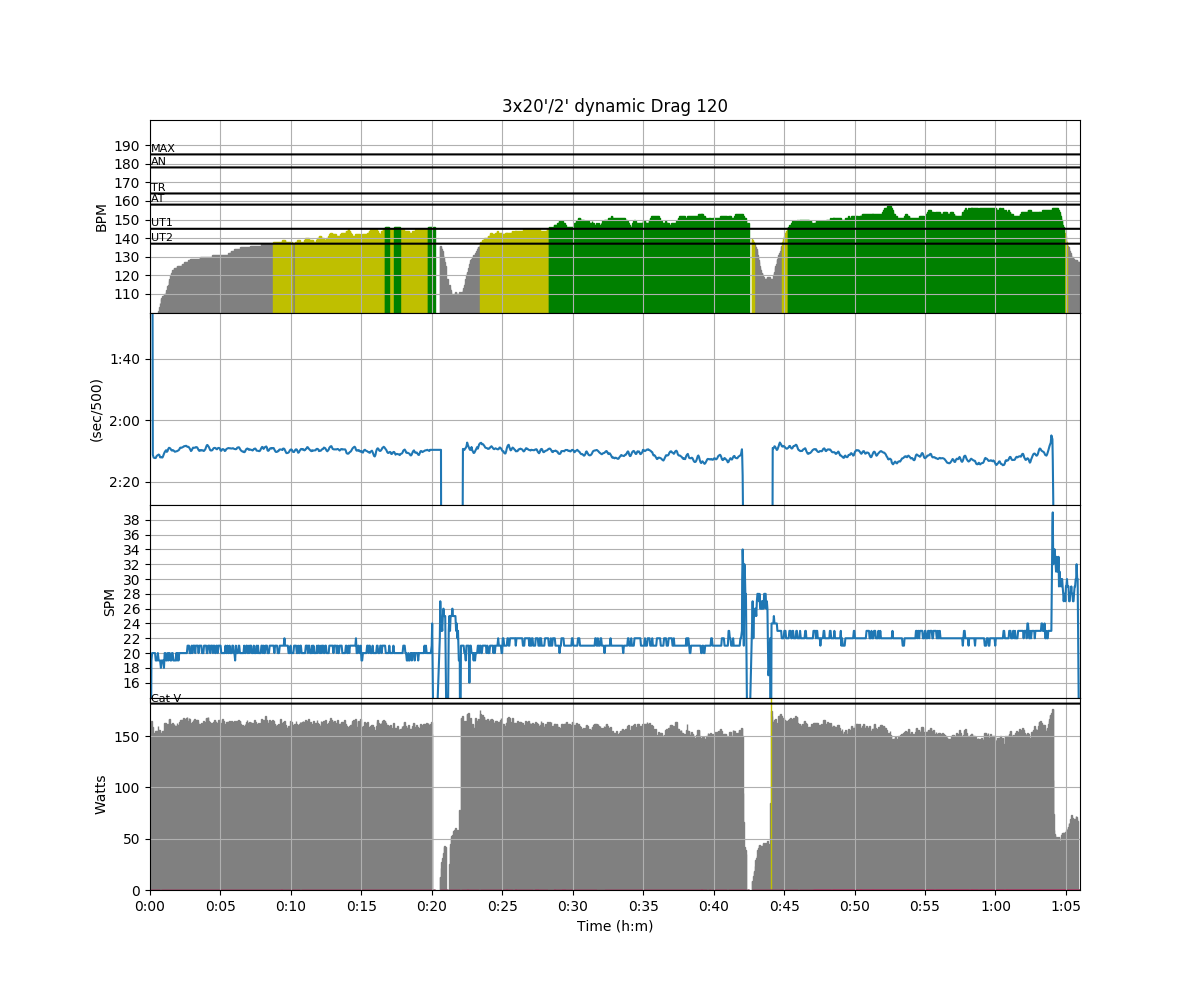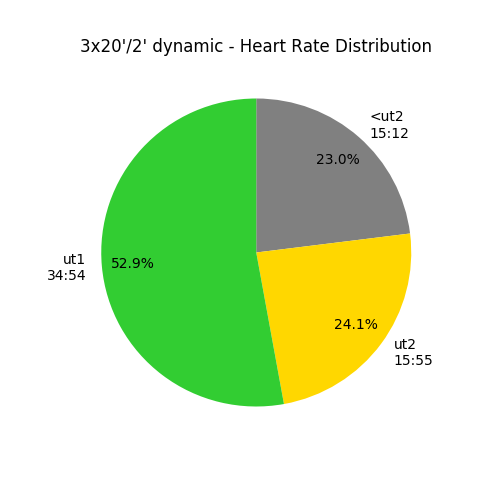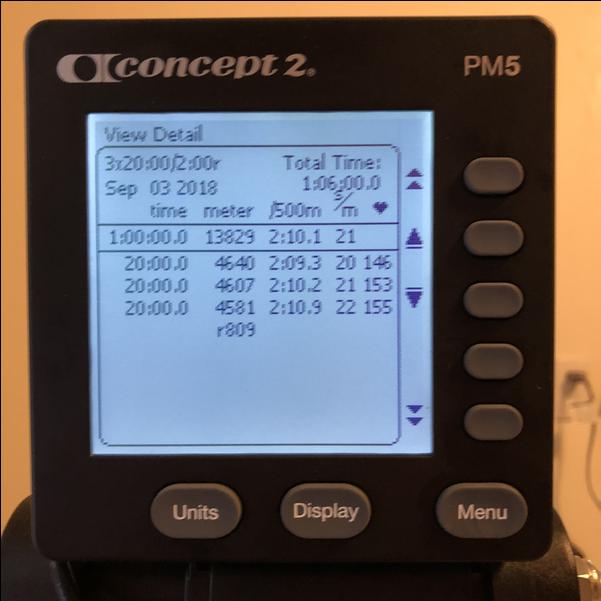 Workout Summary - media/20180903-2155290o.csv
--|Total|-Total-|--Avg--|-Avg-|Avg-|-Avg-|-Max-|-Avg
--|Dist-|-Time--|-Pace--|-Pwr-|SPM-|-HR--|-HR--|-DPS
--|23559|66:00.0|01:24.0|148.1|21.5|143.2|157.0|16.6
W-|13830|60:00.0|02:10.2|158.7|21.2|144.3|157.0|10.9
R-|09732|06:00.0|00:18.5|042.9|23.9|132.4|157.0|168.5
Workout Details
#-|SDist|-Split-|-SPace-|-Pwr-|SPM-|AvgHR|MaxHR|DPS-
00|04644|20:00.0|02:09.2|161.8|20.2|135.1|146.0|11.5
01|04604|20:00.0|02:10.3|158.5|21.2|146.5|153.0|10.9
02|04582|20:00.0|02:11.0|155.8|22.2|151.4|157.0|10.3
I left a big puddle.
Tuesday: 5 x 1500 / 4′ OTW 1x
On the Charles in Newton.  Sunny, hot, nearly windless.  A beautiful day for rowing.
The goal for today was to try to focus on a bit higher stroke rates and hopefully faster paces than the 4 x 2000 from last week.  So, I was trying to stay between 26 and 28.  It might have been a bit too ambitious, but I sure felt like I had had a good workout when I was done.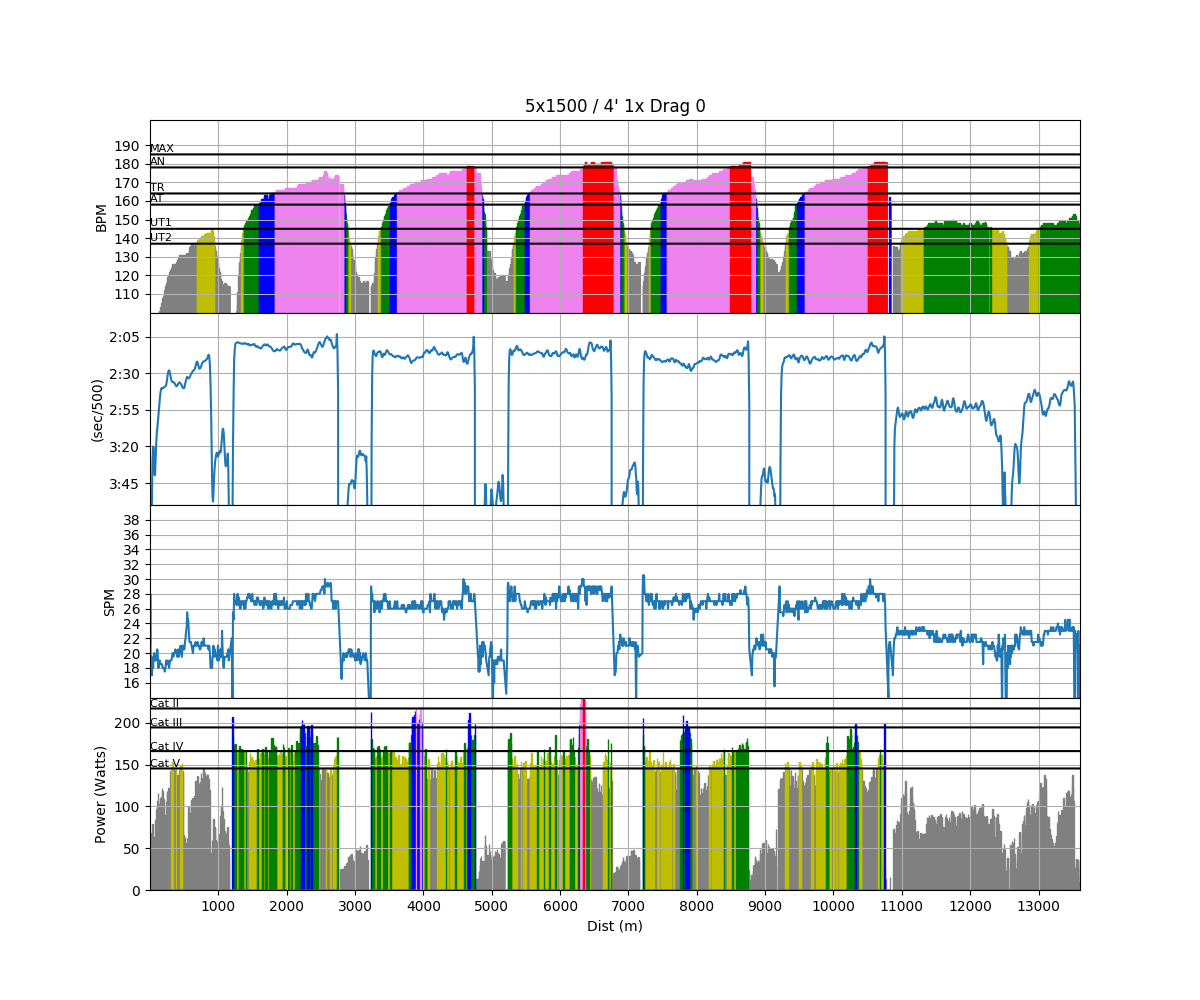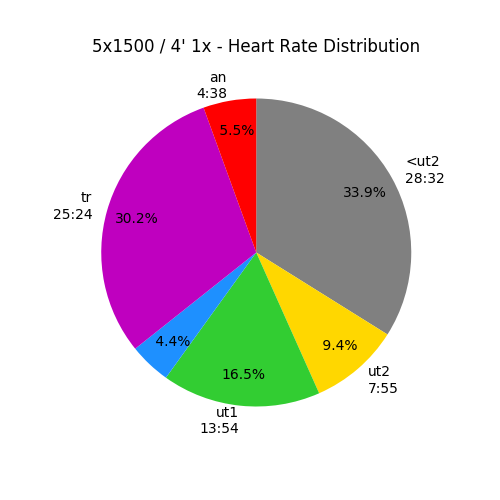 Workout Summary - media/20180904-1555280o.csv
--|Total|-Total-|--Avg--|-Avg-|Avg-|-Avg-|-Max-|-Avg
--|Dist-|-Time--|-Pace--|-Pwr-|SPM-|-HR--|-HR--|-DPS
--|13603|84:03.0|03:05.4|109.2|23.1|148.0|181.0|07.0
W-|07736|35:12.0|02:16.5|152.5|26.9|166.4|181.0|08.2
R-|05872|48:51.0|04:09.6|077.9|20.3|134.8|181.0|07.2
Workout Details
#-|SDist|-Split-|-SPace-|-Pwr-|SPM-|AvgHR|MaxHR|DPS-
01|00228|01:05.5|02:23.5|129.9|21.0|140.4|143.0|09.9 wu strokes
02|01512|06:37.3|02:11.4|160.9|27.1|161.8|176.0|08.4
03|01486|06:46.8|02:16.9|159.7|26.6|166.9|179.0|08.2
04|01482|06:41.5|02:15.5|151.7|27.6|170.0|181.0|08.0
05|01522|07:06.4|02:20.0|151.0|27.1|168.7|181.0|07.9
06|01506|06:55.1|02:17.9|143.5|26.8|168.4|181.0|08.1
Pretty clear that I didn't have much left over for the fifth rep.
Tomorrow:  steady state technique day.  drills on the 5s