Let's see, where were we.  Friday morning, I went for a run on sore legs.  The rest of the day, I was mocked mercilessly by my coworkers because I was hobbling around like a very old man.
Around 3pm I left for the airport.  I was supposed to hop on a 5:40 flight to Toronto, and then connect to Boston, getting me home by around 8pm eastern time on Friday night.  Things did not work out that way.  We left the gate about an hour late, and then once we got out to the runway, the pilot came on and announced that there was a maintenance problem and we were heading back to the gate.  They unloaded us and gave us dinner vouchers, and gave us no clue about when we would leave.
I started working the phones.  Given that I had already missed my connection and I had no idea when I would take off, I decided that I should start working on options.  I found a flight that would leave at 10:50 to LAX and allow me to connect to the red eye to Boston, getting in around 8am.  This seemed like a better option that getting stuck overnight in Tokyo or Toronto, so I reserved a seat and waited to hear what happened with my flight.
Around 8:30, they came on the PA and announced that the new boarding time for my flight was 10:30pm.  Since that was so far away, I figured there had to be some uncertainty in it and I decided to go for the LA option.  I got on board (last row in coach!), and settled in for a long and bumpy flight.  My original flight ended up taking off at 12:44am.  It arrived at 11:01 pm on Friday night.  The next flight to Boston left at 2pm the next day, so I guess I made the right call.  It was still 30 hours of travel and I felt totally destroyed when by the time I got home.
Sorry for the long story.  Anyway, I didn't feel like working out of Saturday.
Sunday – Sept 23:  10K Threshold on the dreaded Dynamic
Gotta back to it.  First, a 2k warmup.  Held 2:00-ish pace for 1000m, then paddled 500, then another 500 around 2:00.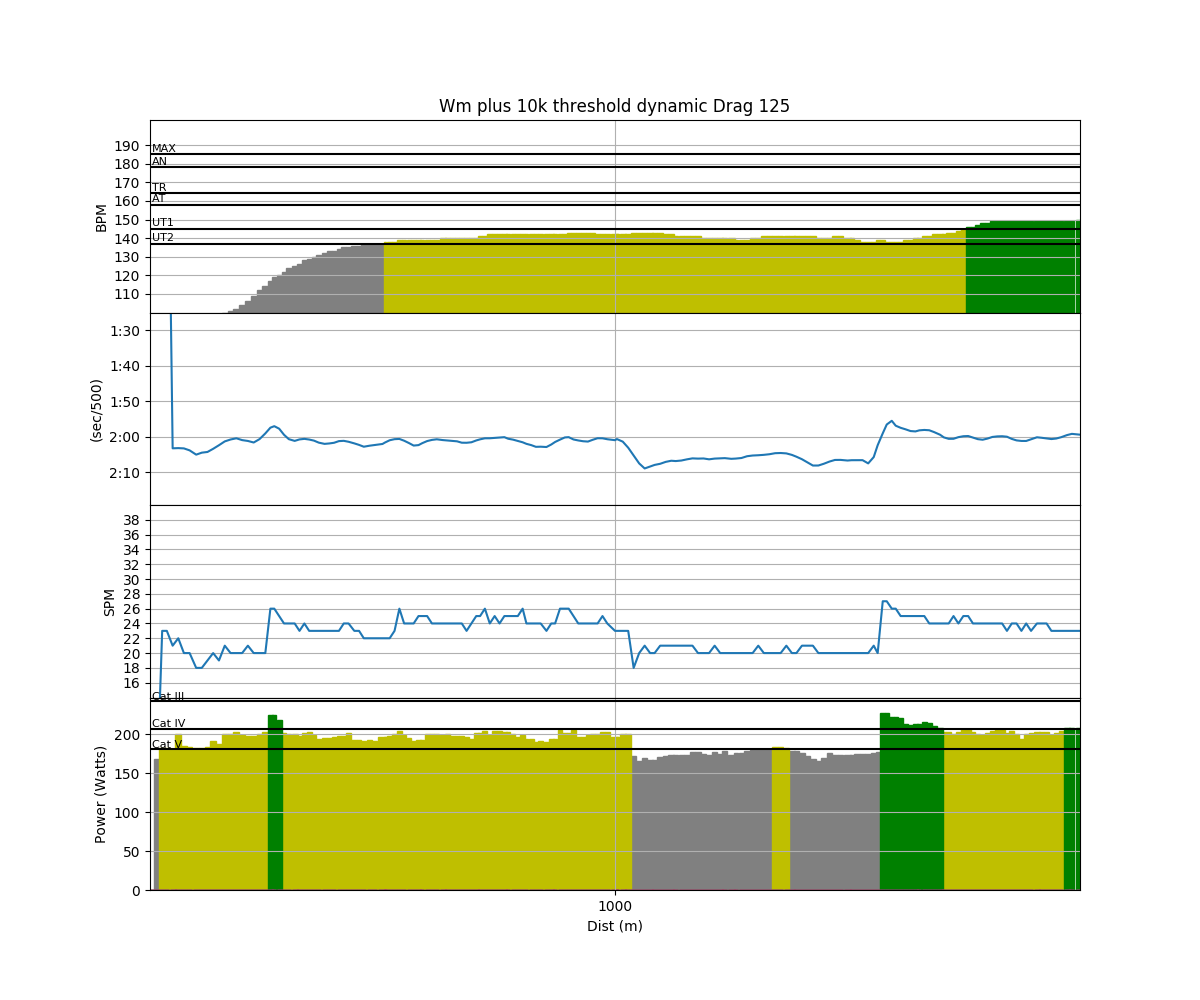 I had failed last week with a target pace of 2:00.  I had actually started a bit faster, at 1:58 and I decided that I could again try for 2:00, but be a bit more careful about staying on target.  It was also a lot cooler.  The piece went much better.  I got a bit desperate with 2k to get and rated up a couple of pips which got me through the worst of it.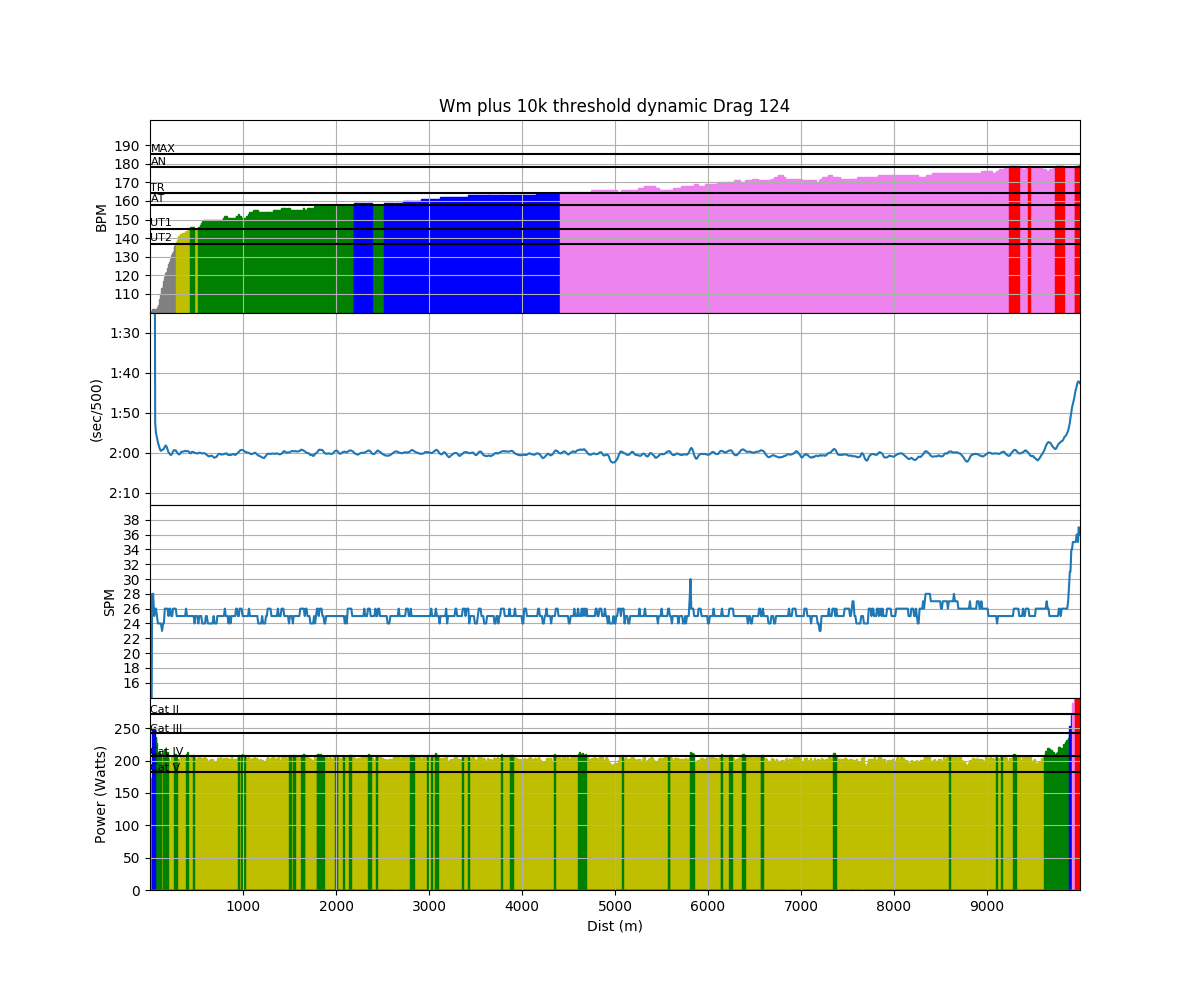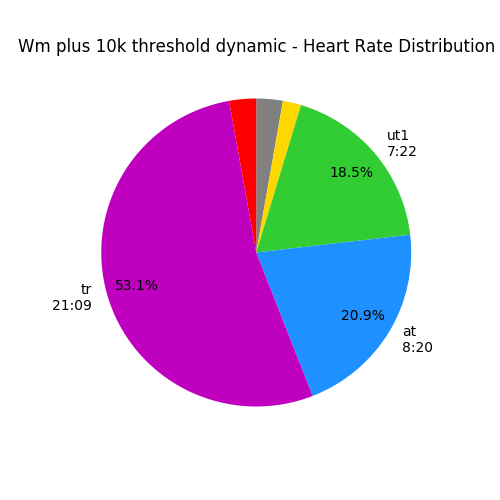 Workout Summary - media/20180923-2055320o.csv
--|Total|-Total-|--Avg--|-Avg-|Avg-|-Avg-|-Max-|-Avg
--|Dist-|-Time--|-Pace--|-Pwr-|SPM-|-HR--|-HR--|-DPS
--|10000|39:48.0|01:59.4|205.3|25.3|164.5|180.0|09.9
W-|10000|39:48.0|01:59.4|205.3|25.3|164.5|180.0|09.9
R-|00000|00:00.0|00:00.0|000.0|00.0|000.0|180.0|00.0
Workout Details
#-|SDist|-Split-|-SPace-|-Pwr-|SPM-|AvgHR|MaxHR|DPS-
00|01000|03:57.2|01:58.6|206.8|24.8|139.7|153.0|10.2
01|01000|03:59.2|01:59.6|204.6|25.0|155.4|158.0|10.0
02|01000|03:59.1|01:59.5|205.2|25.1|159.1|161.0|10.0
03|01000|03:59.3|01:59.7|204.1|25.1|162.5|163.0|10.0
04|01000|03:59.6|01:59.8|203.5|25.1|164.7|166.0|10.0
05|01000|03:59.8|01:59.9|203.1|25.1|167.1|169.0|10.0
06|01000|03:59.3|01:59.7|204.3|25.1|171.1|174.0|10.0
07|01000|04:00.3|02:00.2|201.8|25.2|172.6|174.0|09.9
08|01000|04:00.2|02:00.1|201.6|26.3|174.6|176.0|09.5
09|01000|03:54.5|01:57.3|218.1|26.4|177.8|180.0|09.7
So, mission accomplished.  I will have to try this on a static erg soon to see what the pace difference is to the dynamic.  I think it's nearly 5 splits.
Monday – Sept 24: Drills on the fives
Back on the water after 9 days.  Felt wobbly and awkward at first.  And it was windy and choppy (Wind 10-15mph NE).  Not ideal for drills, but really useful nonetheless.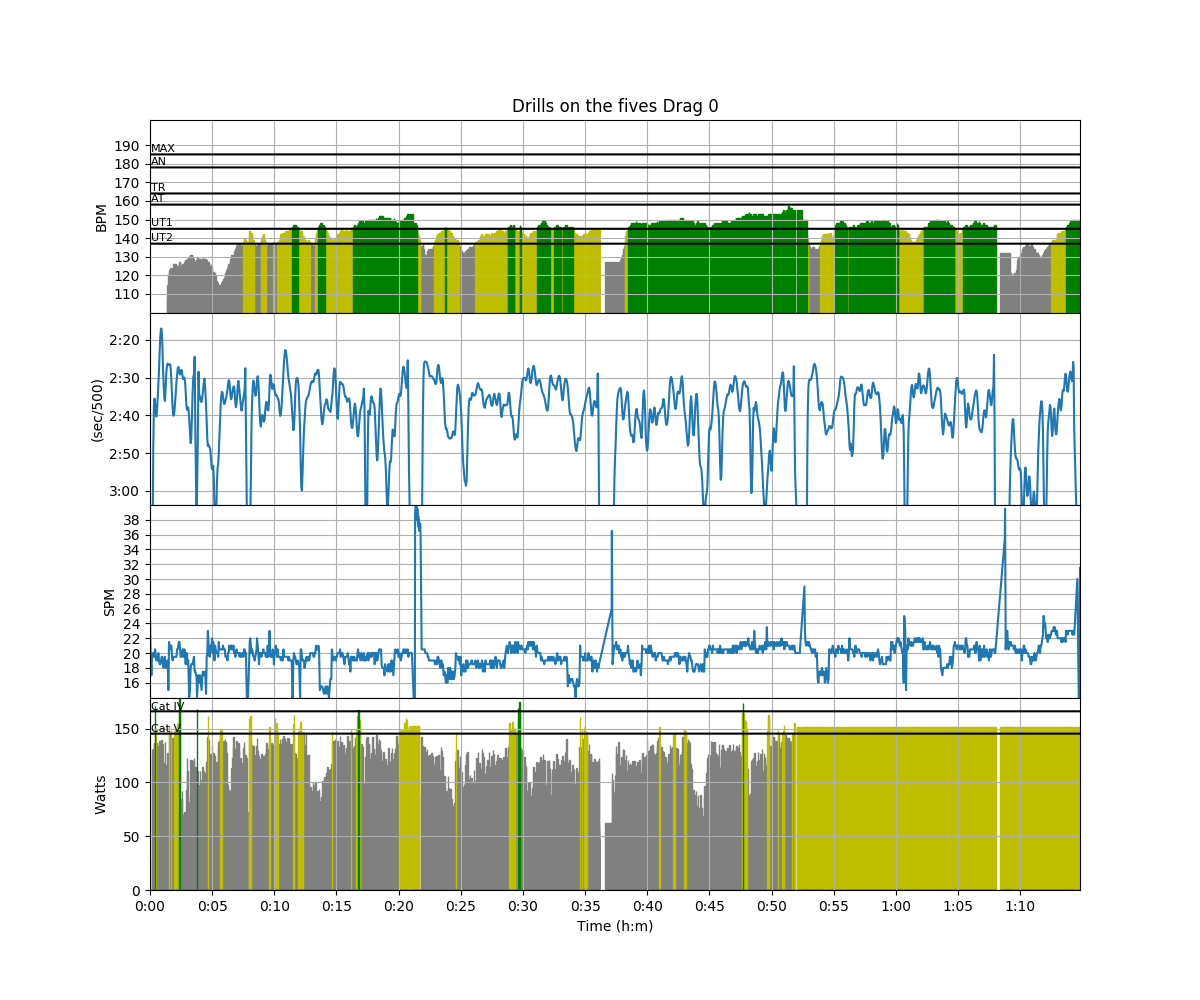 Looks like the batteries on my oarlock died about 50 minutes into the session.  The paces were pretty slow with a head wind going downstream and abnormally high flow going upstream.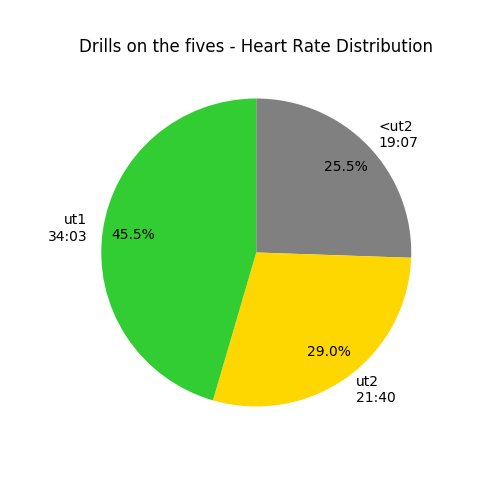 By the end of the session, I felt much better.  I was tapping down well and getting myself over the oars
Tomorrow:  4 x 2000 / 5′ (target pace: 2:16)