I was back at Newport Sea Base at 5:30am again today.  The chance to row Newport Harbor was too tempting to pass up.
I was back in the quad again.  One of the same guys from yesterday, Barney, was there again.  And the other two guys, Tom and Ryan I just met this morning.  All of these folks seem to be very good rowers.  Ryan was at stroke.  He is a young, tall (6′-8″) and obviously a very talented rower.  It was an incredible treat to row directly behind him and try to match up with what he was doing.  It was also a challenge since he could obviously swing through a much wider arc than I every could dream of.  I only hope that I didn't screw him or the other guys in the boat up too much as I tried to work on fixing stuff.
Today's session was all about fixing stuff.  The workout plan was:
Standard pick drill by pairs.
Wide grip rowing by pairs
"Piano Fingers" on recovery by pairs
6′ at r24
Leapfrog.  A game played with two boats.  One boat rows at full pressure while the other rows at r20.  When the racing boat clears the bowball of the r20 boat, you swap.  So it turns into a 30 second on 30 second off kind of exercise, but the faster you race, the more rest you get.
How did it go?  Ummmm, mixed, but really useful.  During the pick drill the coach (Kristine), picked up on exactly the same flaw in my rowing that Marlene has asked to focus on fixing as my highest priority.  Specifically, my habit of dropping my shoulders as I approach the catch in an attempt to get more length.  It was awesome to have someone catch me doing it live and offer real time corrections.  In the wide grip rowing, she coached my finish position a bit.  During the steady r24 chunk, there were times that the boat seemed to move really well, and other times where we had trouble with set and synchronization, but it certainly felt better as we went along.  We misunderstood the coaches instructions and we thought we were suppose to do a lap of Lido.  So, we were barreling into the turn when she asked us to stop and head back to the dock because we were out of time.
The leapfrog thing was the highlight of the row.  It was fantastic to really drive the boat, and just like the r24 chunk, things were really shaggy in the first couple of full power sets.  My catches and finishes were sloppy and my posture was terrible.  I managed to get a bit better control of myself for the last couple and the boat felt a lot better to me.  I would have loved to play that game for a much longer time.  It was a great way to focus on taking good strokes at race pressure within really burying yourself.
The view from the map actually gives you a good idea about what rowing in Newport is like.  The shore line is slips and beaches.  And on the outside of Lido Island, There are boats in slips along the shore and boats moored in the channel as well.  And most of these boats, or should I say "yachts" are immense!  Huge, fancy, beautiful, expensive boats.  I was certainly glad that I didn't have to steer.
In terms of a workout, it was a very light session.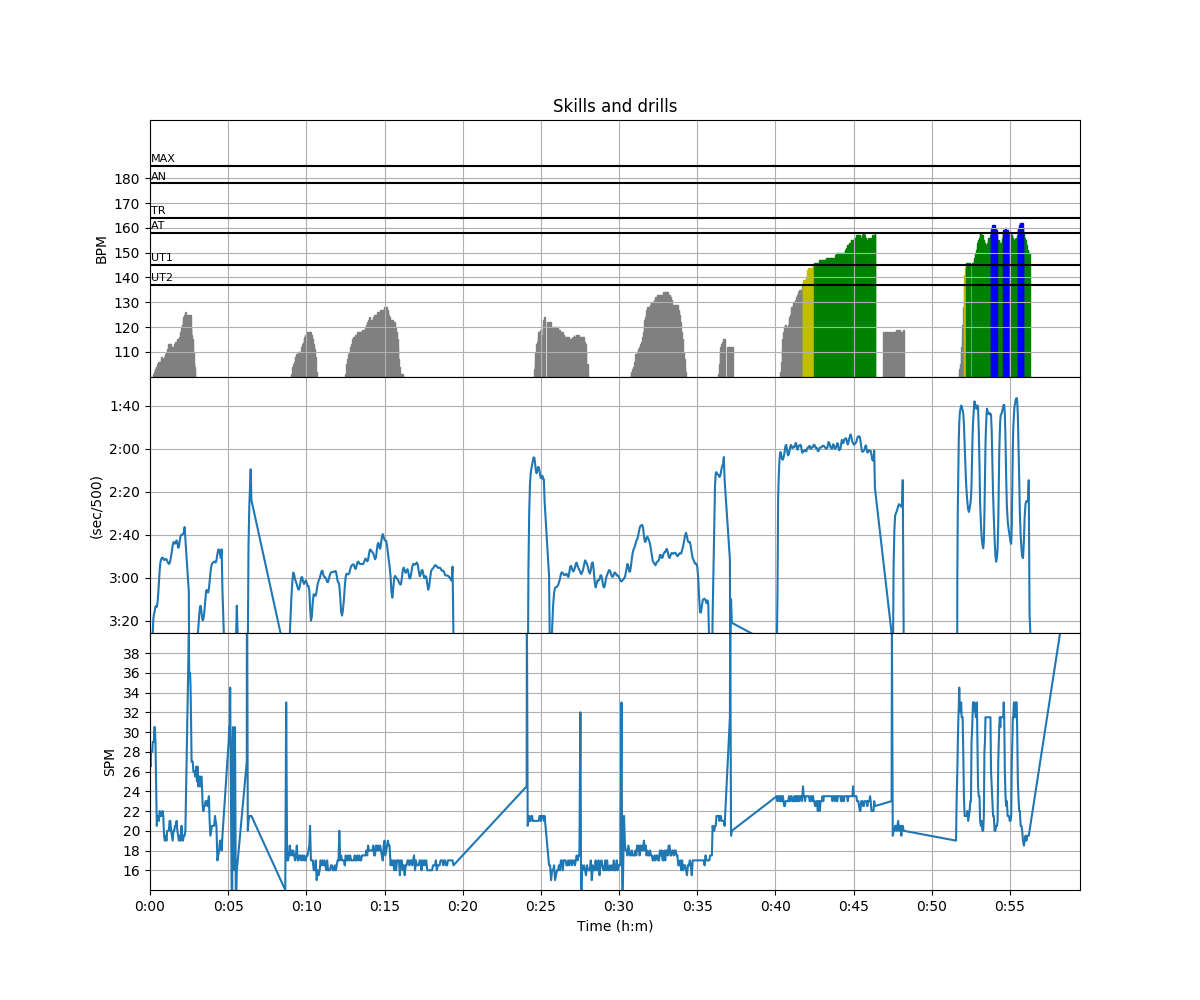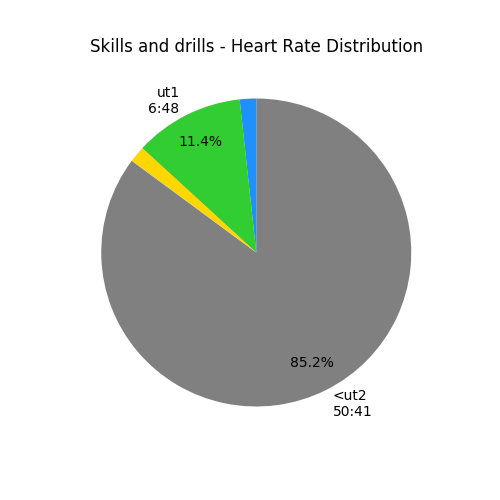 Now I am on my way back home.  I will get back to my regularly scheduled sessions tomorrow with 60 to 80 minutes of speedplay in my single.