Over the 11 days, I rowed 1 day, biked one day, had a good walk one day and didn't train for 8 days.  It was a pretty bad spell including allergies and injuries.
Thursday – May 24: 61′ Steady State
I arrived home from California late in the day on May 23rd.  The next morning, I was back on the water down in Newton.  It was windy and choppy, and I was a mess.  Slow and sloppy.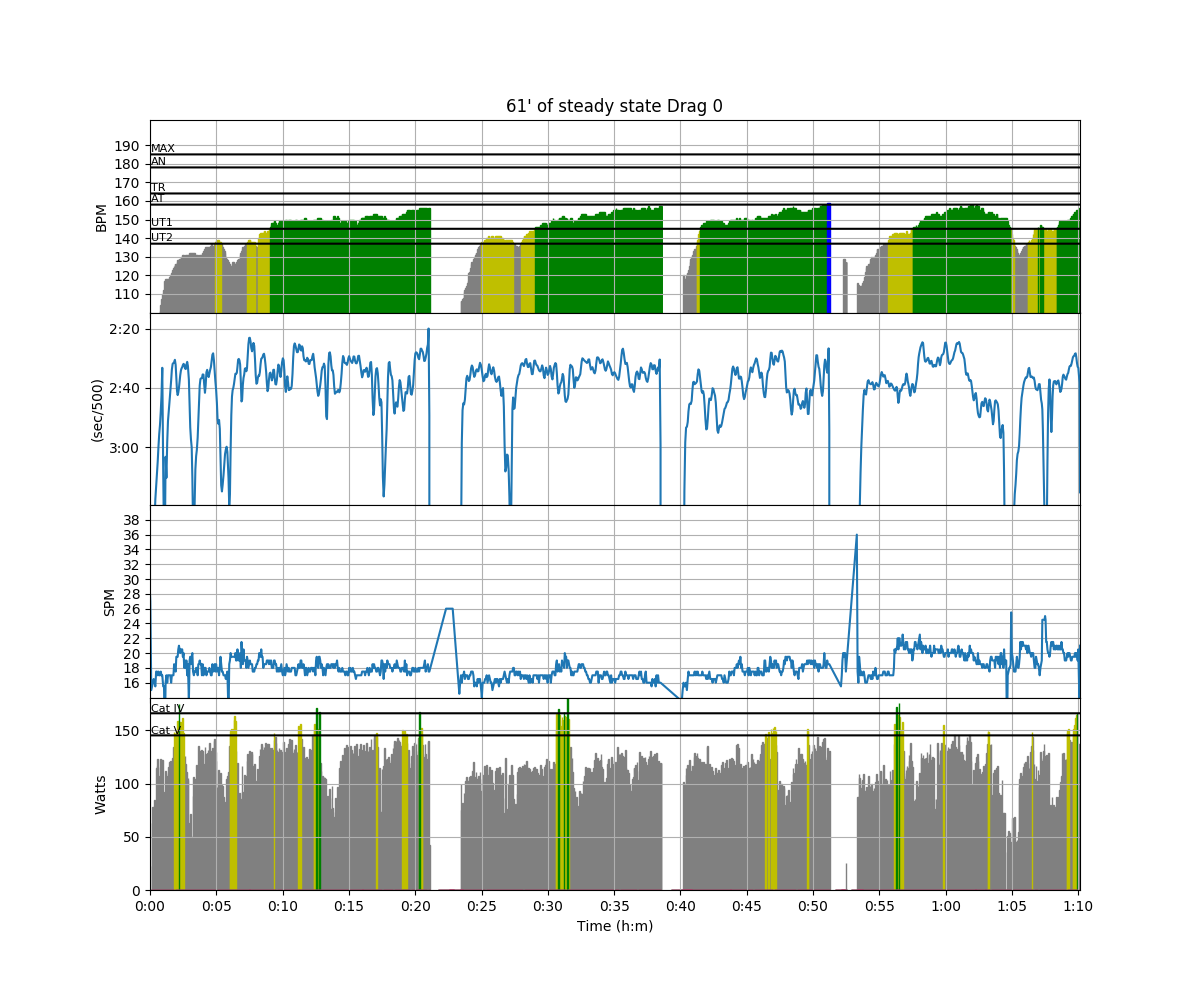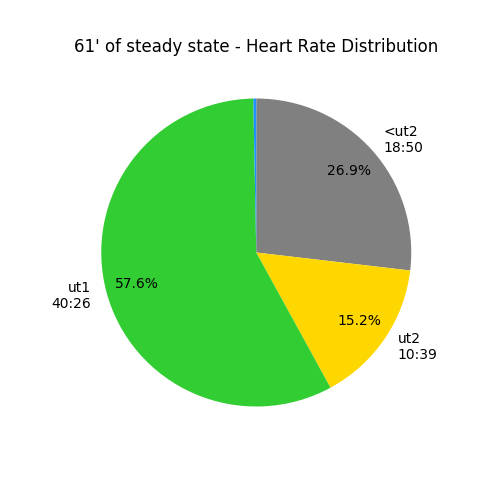 Friday – May 25: Rest – Sick
Thursday night, I felt awful.  Stuffy nose, sore throat, a bit of a fever.
I worked from home on Friday morning.  I was worried enough about my throat that I went and got a strep test.  The diagnosis was allergies causing congestion, post nasal drip and throat irritation.  They told me to go buy some flownase and sent me on my way.
Then in the early afternoon, I headed down to the cape.  My wife was following me down later with one of my sons, his girlfriends and my daughter who was flying in from St Louis late in the evening.
I had a long list of things to do.  Work on the stairs to the beach.  Get a bunch of delicious food.  Rent a bike for my daughter and do a bit of cleaning.  I made very good progress on the stairs, and I made a large number of trips up and down the 80 steps, often carrying loads of wood.  By the time the tide came in, I was really worn out.  But I had managed to get all the stair treads in, leaving just the railings to do on Saturday.
So, I got some exercise, but no proper training
Saturday – May 26: 50km bike ride
My daughter wanted to go for a ride, so we planned an excursion to the Cape Cod Rail Trail.  I was a bit worried about my health.  If I had a cold, the ride would knock me flat.  If I was just suffering with allergies, it should actually make things better.
https://www.strava.com/activities/1603514609/embed/8b62620dc4f0ae56e28b1b8323692095a734d5b9
It was two and a half hours of riding, but at a nice easy pace.  I guess it was allergies!
After we got home, my son, his girlfriend and I finished the stairs.  I think they turned out great!
I slept well.
Sunday – May 27: rest
The weather was pretty lousy, so we went up to Provincetown for lunch, hung out, did puzzles, played games and relaxed.
Monday – May 28: A brisk walk around the island
The weather was still crappy.  Cold and grey.  My daughter and I originally planned to go for another bike ride, but we didn't have good cold weather clothes, so we opted to just go for a walk around the island.
https://www.strava.com/activities/1603515324/embed/e08141cd9fb397c13ddac4e921803367eb37d9fc
Later in the day, we put my son, his girlfriend and my daughter on  the ferry to Boston, we cleaned up the house, had some dinner and left around 11.
Tuesday – May 29: Rest – Travel Day
Flew out to San Diego for a business dinner.  It was a long day, I got back to the hotel around 10pm, and I had an early flight.
Wednesday – May 30: Rest – Travel day
I was up at 4:30 to get to the airport to catch my 6:30 flight to San Jose.  I had meetings from 10am to 7pm.  After that, I headed to the the airport to catch the red eye home.
Thursday – May 31: Rest
My original plan was to go straight from the airport to the river and go for a row on the way to work.  But the flight home was miserable, and I discovered that a meeting had been scheduled for 8:30, leaving me no time to train.
I ended up getting home around 8:00pm.  During the day, my back started to really stiffen up,  By the time I got home, it was painful to try to stand up after sitting and I ended up walking with a bit of a stoop.  Based on how quickly it cleared up, I assume it was a pinched sciatic nerve which calmed itself down with ibuprofen after a few days.
Friday – June 1st: Rest – Back Injury
I was in too much pain to train.  So I didn't.
Saturday – June 2: Rest – Back Injury
Back pain starting to ease, but I wasn't going to chance aggravating it.
Sunday – June 3: Rest – Back Injury
Almost pain free.  Decided to train on Monday.