Not sure if this workout is supposed to be this hard.  Maybe I'm trying to put too much into each stroke and I should lighten up.  But, the low power and lousy splits suggest otherwise.
The weather was awesome.  I wish it was about 10 degrees warmer, but it was sunny and there was very little wind.  As soon as I got going I was warm enough.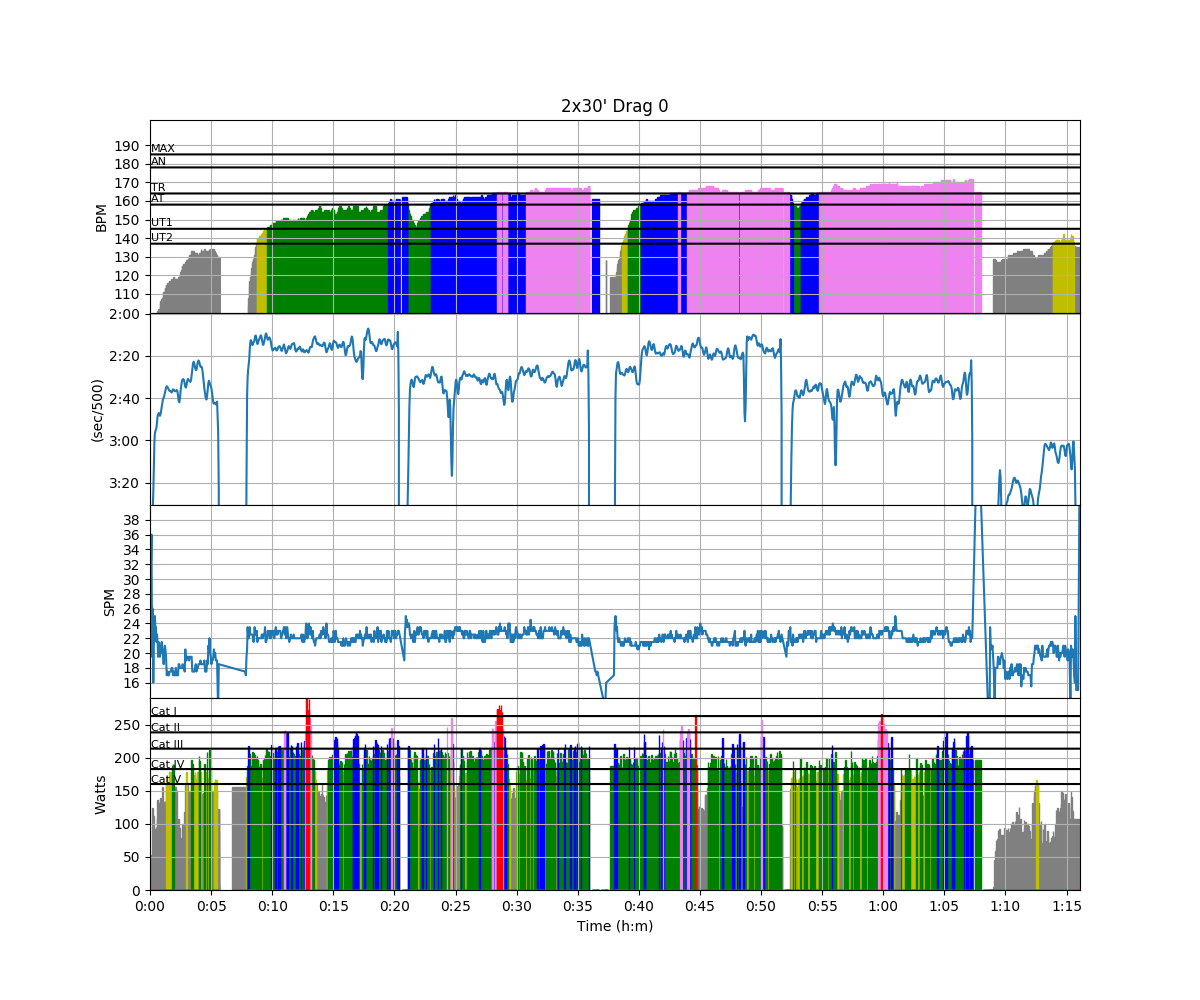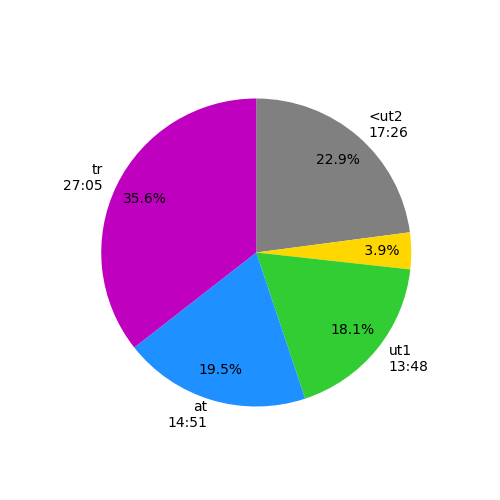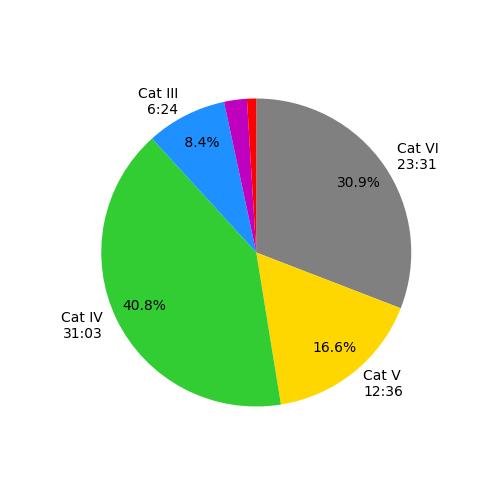 Workout Summary - media/20180501-1415230o.csv
--|Total|-Total-|--Avg--|-Avg-|Avg-|-Avg-|-Max-|-Avg
--|Dist-|-Time--|-Pace--|-Pwr-|SPM-|-HR--|-HR--|-DPS
--|14119|76:06.0|02:41.7|167.4|21.5|152.3|172.0|08.6
W-|11481|55:13.0|02:24.3|190.8|22.3|161.0|172.0|09.3
R-|02643|20:53.0|03:57.1|105.4|19.4|129.3|172.0|06.3
Workout Details
#-|SDist|-Split-|-SPace-|-Pwr-|SPM-|AvgHR|MaxHR|DPS-
01|02763|12:22.0|02:14.3|198.5|22.2|151.1|161.0|10.0
02|02934|14:40.0|02:29.9|194.1|22.5|162.3|168.0|08.9
03|02942|13:32.0|02:18.0|190.1|21.9|161.8|168.0|09.9
04|02842|14:39.0|02:34.7|181.7|22.4|167.2|172.0|08.7
So, since my river is about less than 15 minutes long, I ended up cheating a bit against the 2 x 30.  It ended up closer to 2 x 28.  As you can see from the HR, the middle turn was short enough that I didn't get much recovery.  Honestly, it was a real struggle to do that in the second interval.  I really wanted a breather!
The power tells the story.  I just got tired.  Power declined from 199W all the way down to 182W.  It would probably have been better for me to aim for a consistent 190W throughout the workout and done a better job with technique.
Quick comparison of the this session and the last time I did the same workout.
Last time I did this workout.  I fired up into r22 right away and I carried it all the way back to the dock at the end.  Today, I warmed for 5 minutes and cooled down for 5 minutes.  I lopped that stuff of the chart as "rests".  Power is nearly identical.  My HR response is way higher today.  Not sure why.  Maybe it's biorhythms.
Tomorrow:  A new session.
3 sets of

1′ on / 3′ off
1′ on / 3′ off
3′ on / 6′ off

Target rate: 28-32
Target pace:  As good as I can do.  Hopefully above 300w.