Tuesday – Nov 26 – 2 x 40′ / 2′ Steady State
Felt tired.  At work in the fitness center.  Needed to slow it down in the second 40 minutes.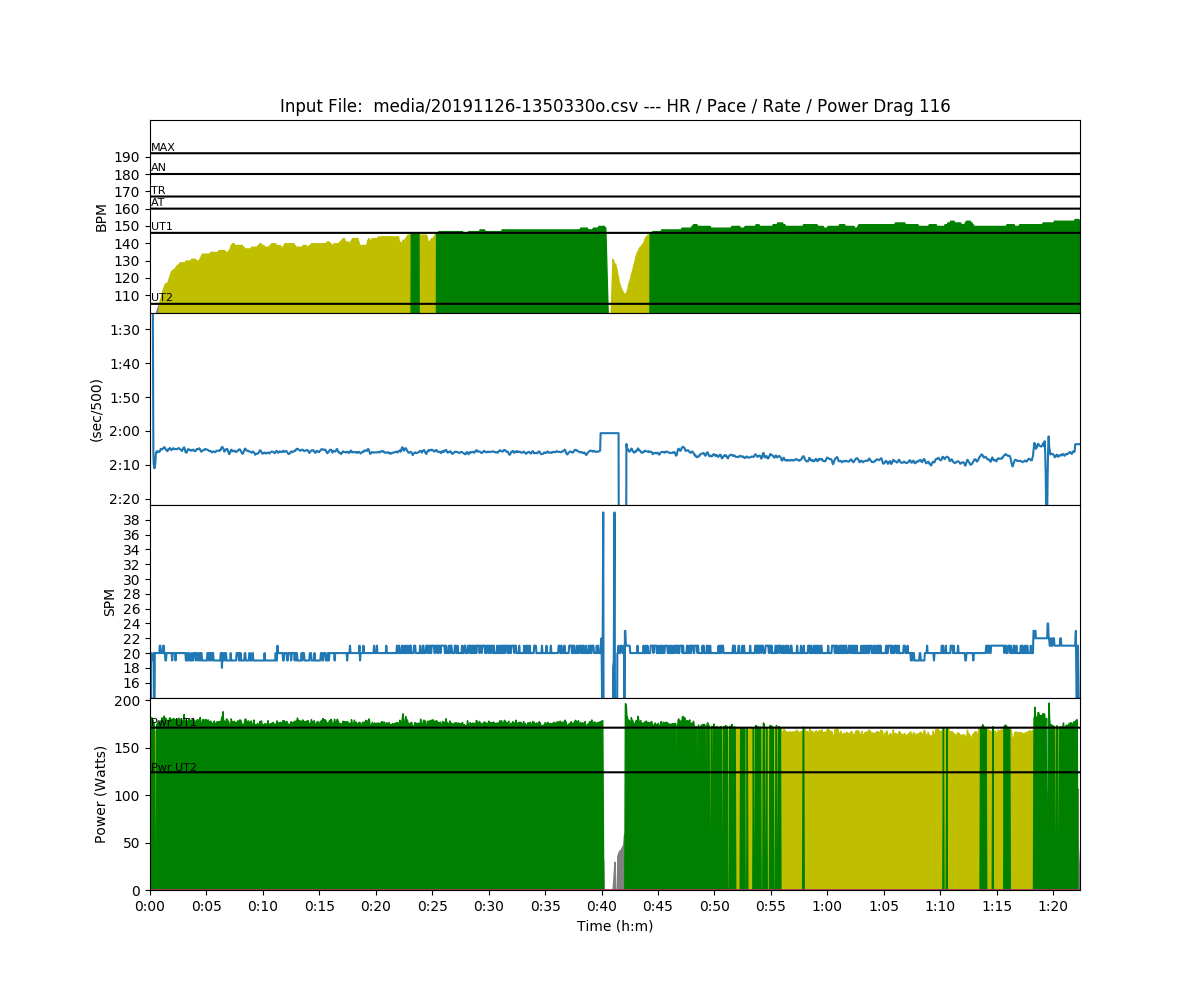 Workout Summary - media/20191126-1350330o.csv
--|Total|-Total----|--Avg--|-Avg-|Avg-|-Avg-|-Max-|-Avg
--|Dist-|-Time-----|-Pace--|-Pwr-|SPM-|-HR--|-HR--|-DPS
--|19217|01:24:00.0|02:11.1|165.6|19.5|144.7|154.0|11.7
W-|18973|01:20:00.0|02:06.5|172.9|20.2|144.9|154.0|11.8
R-|00246|00:04:00.0|08:07.8|018.1|06.3|140.7|154.0|16.5
Workout Details
#-|SDist|-Split-|-SPace-|-Pwr-|SPM-|AvgHR|MaxHR|DPS-
00|09552|40:00.0|02:05.6|176.5|19.9|140.5|150.0|12.0
01|09421|40:00.0|02:07.4|169.4|20.4|149.4|154.0|11.5
Wednesday – Nov 27 – Waterfall
At home on slides.
Started with a 2k warmup.  Got a little carried away.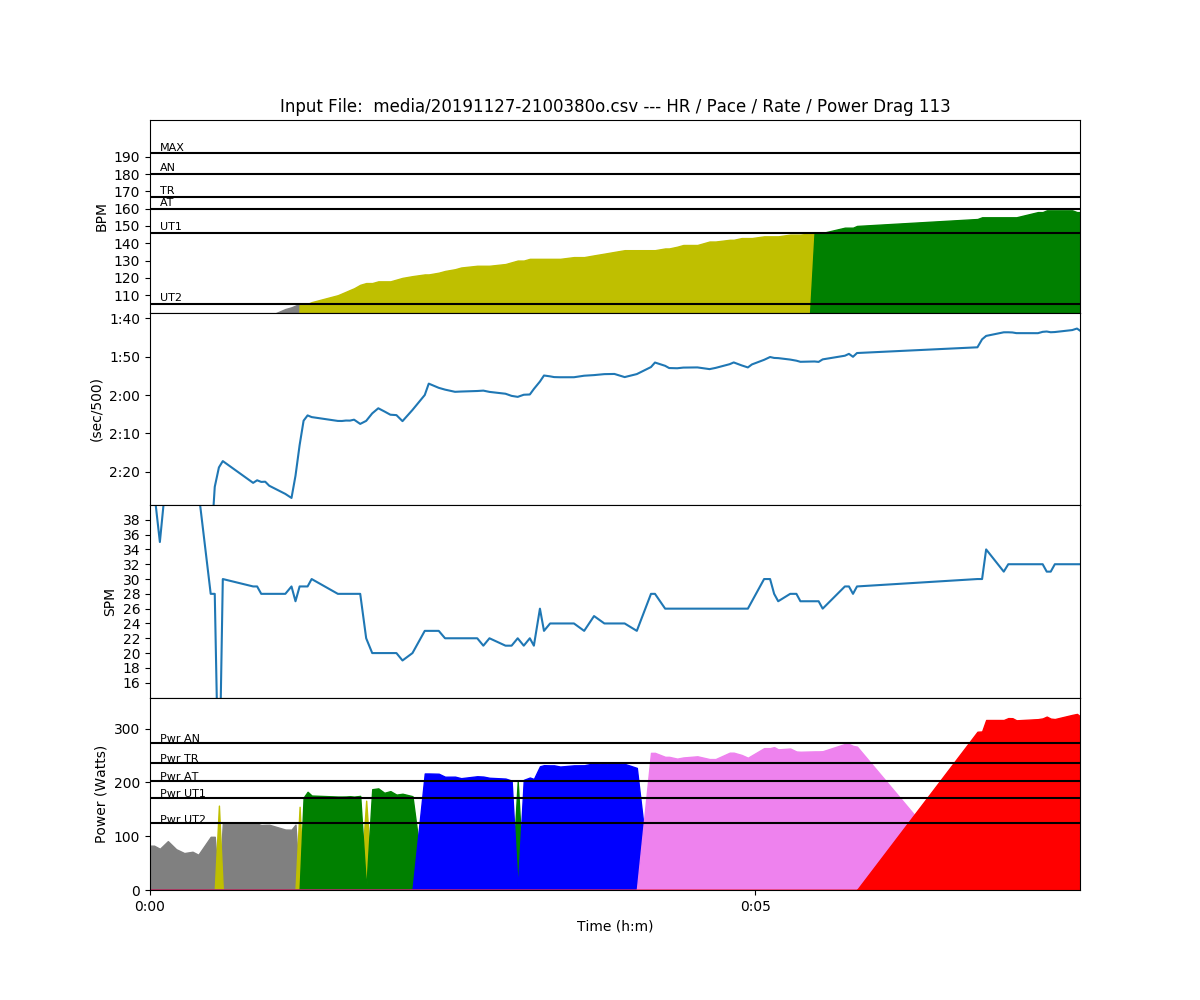 So I did a 1K buffer to kind of get settled down.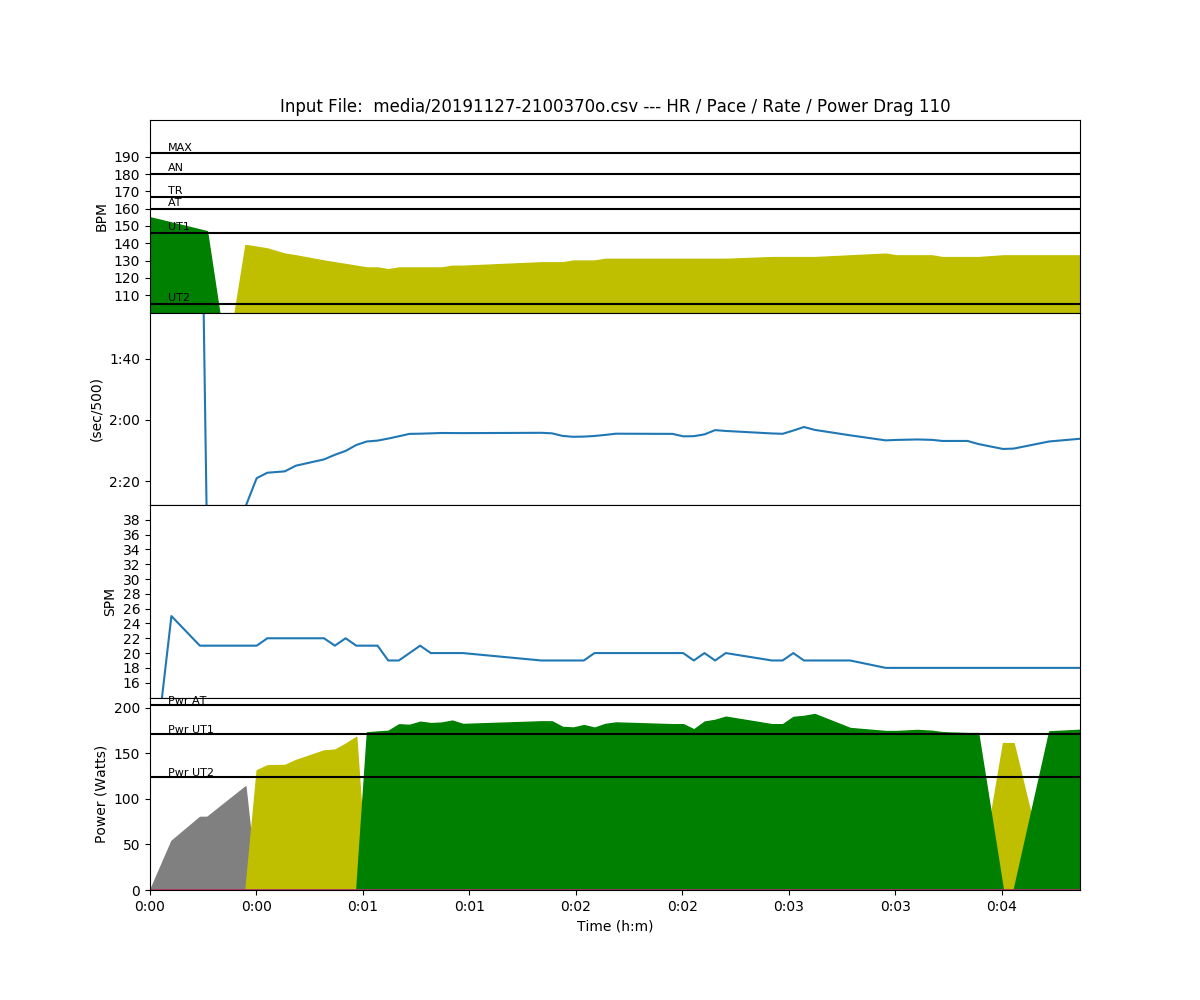 Last time I did this workout, I managed a 1:53.6.  So the target this time was 1:53.
I blew it away.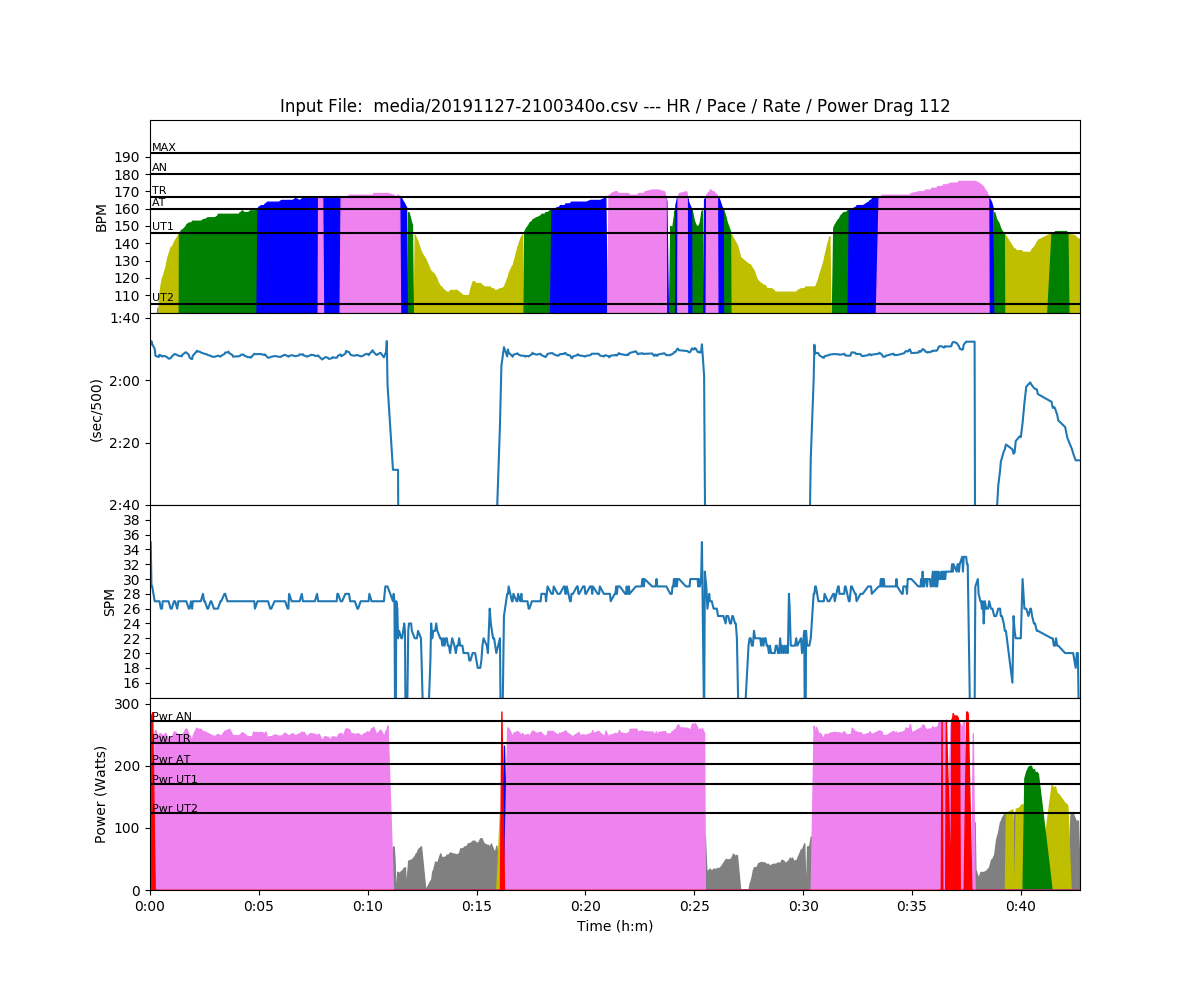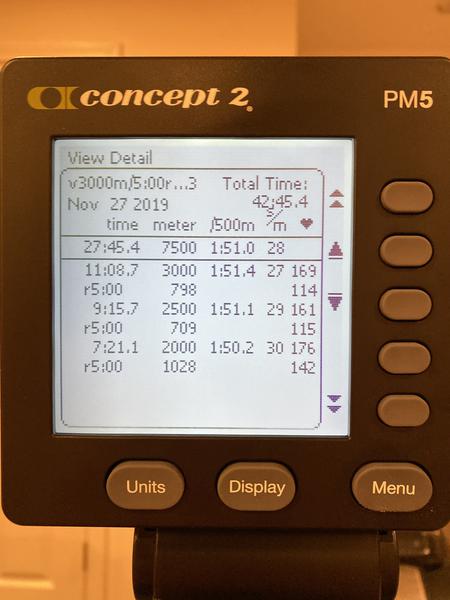 That's a good improvement.  I'll be happy when this is back below 1:50
Thursday – Nov 28 – 60′ L4
At home on slide before we headed up to Vermont of Thanksgiving.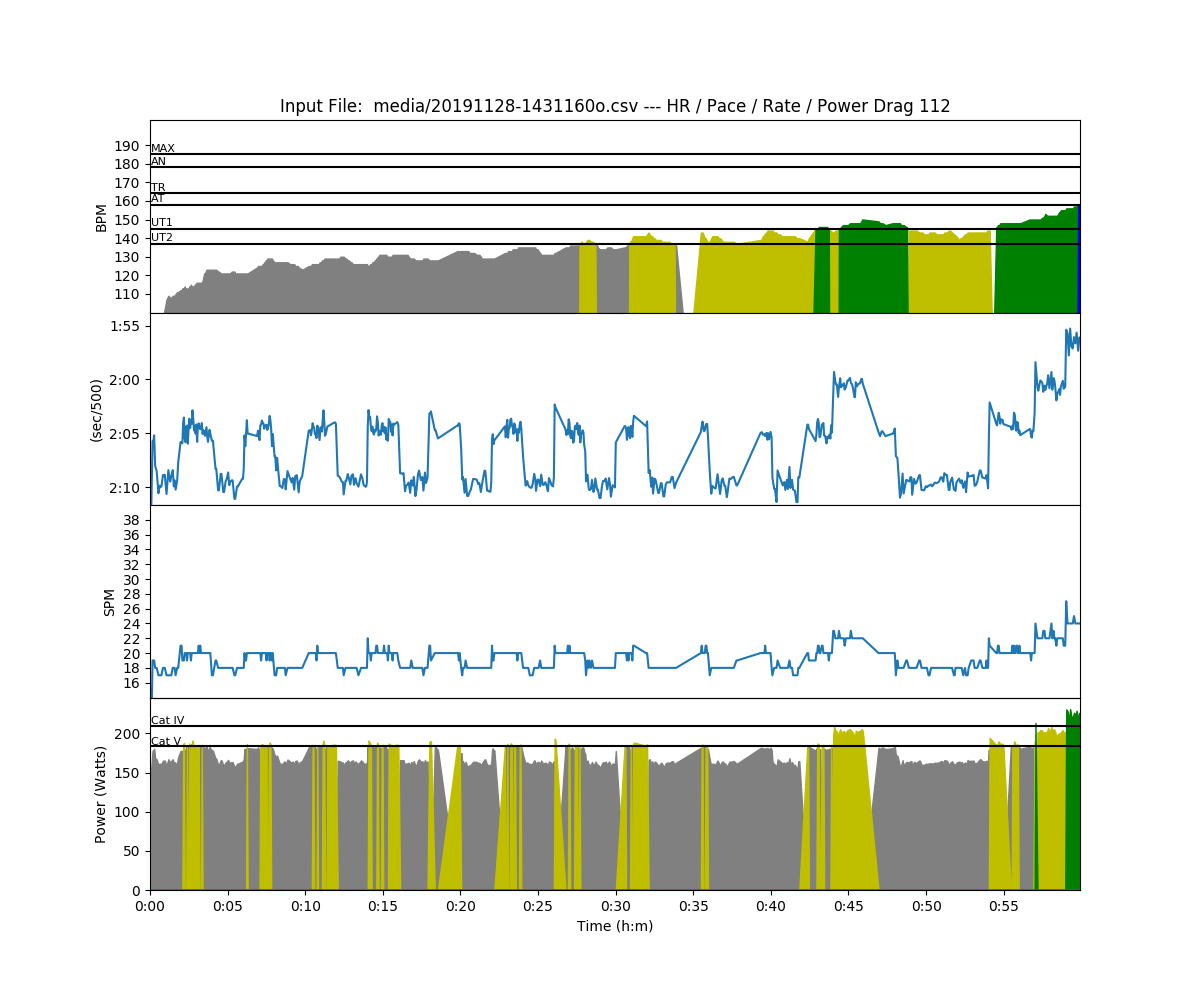 That felt kind of hard!
Friday- Nov 29 – 10K threshold
Did this late in the day, around 7 pm.
2k warmup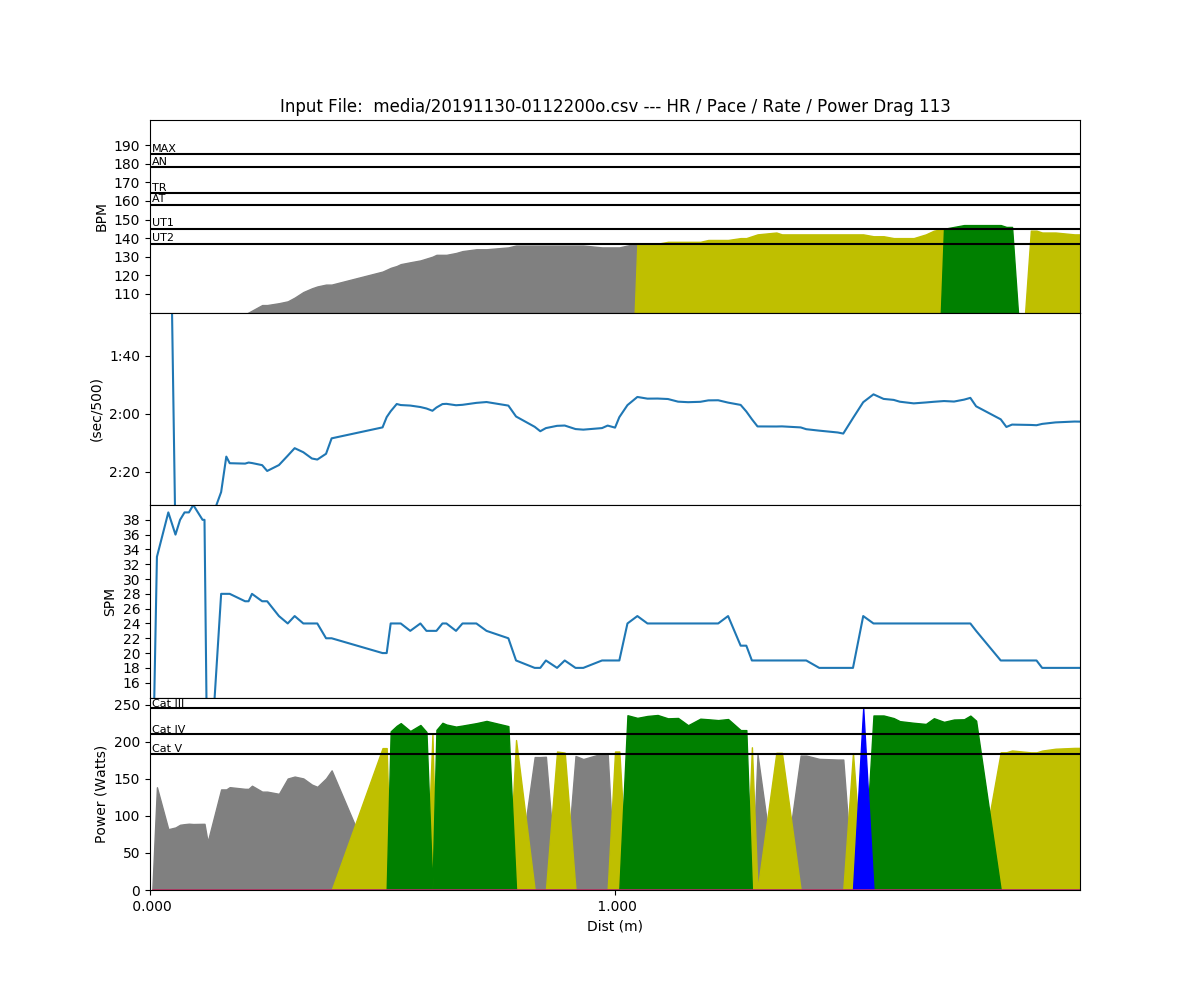 Last time my pace was 1:57.2, so I wanted to target 1:56.  I thought I might be able to go a little harder, so I tried to keep 1:55 on the screen.  About halfway through, I started to push it a bit more.  HR was remarkably low, but it felt really hard.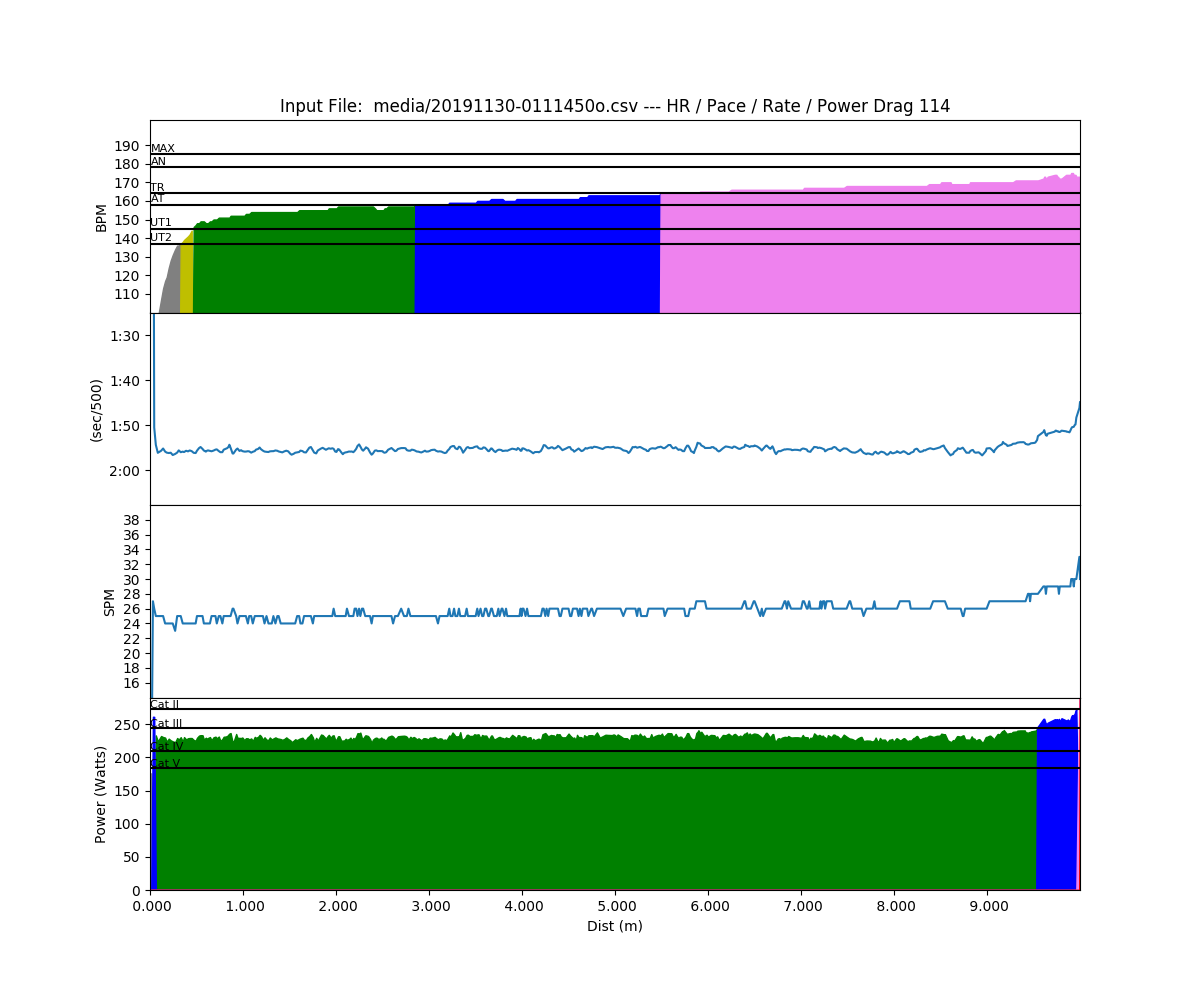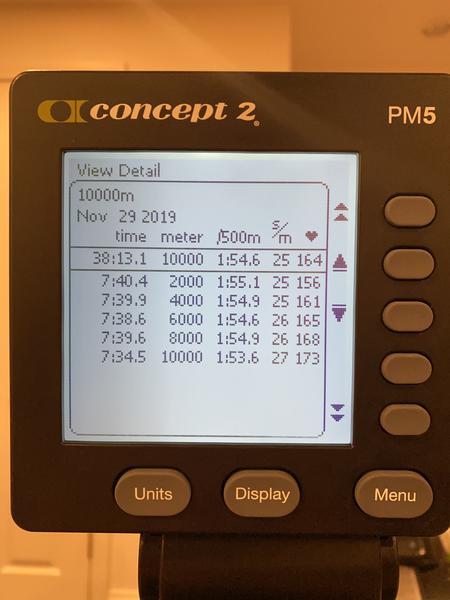 Then a 2k happy ending cool down.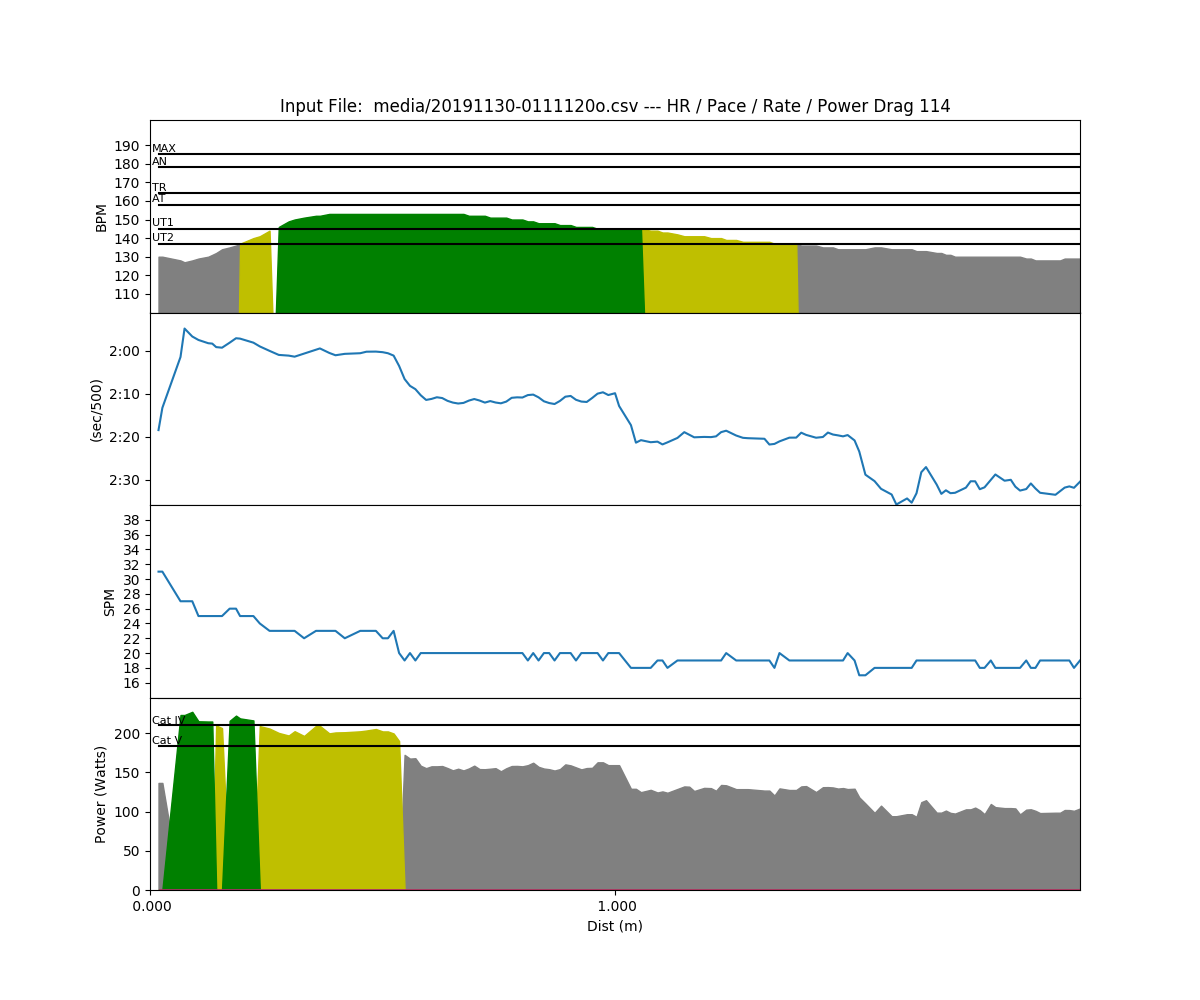 Comparing this row to my 10K row on November 2, there is really good improvement.
Lower ending hr and slower HR rise over the piece
16W higher power
slightly higher stroke rate
This is my highest ranking this season at the 92nd percentile.
Today, a steady state session.