Back in Hopkinton.  Rainy day, with lots of boring stuff to do.
I had plenty of time of an erg session, but I wasn't really into it.  My stomach was off in the morning, and it didn't feel like it had completely recovered by mid afternoon when I went down to the basement.
I have been getting a lot of base training, but not a lot of the harder stuff.  Today, the plan was to get back into that.  A good way to get going is the 5 x 1500.  I've always liked this session.  Way easier to wrap my head around than the 4 x 2k. Today was no exception.
I did a 1500 rep as a warmup, starting with a pick drill, and then alternating hard 100s with easy 100s.
Then into the main session.  I haven't done one of these for a while, so I set an easy target,  I just wanted to keep it faster than 1:55.  When i got going, 1:54s felt OK, so I went with it.  I was pretty winded by the end, but in no jeopardy.
Rep number 2, a little faster.  Still feeling OK.
Rep 3, now I wanted to keep the negative split going. It was getting a bit harder to hold the splits at my original rate, so I let the rate creep up.  Not much.  The first 2 reps, I counted out 147 strokes for the piece.  This one, I counted 150.
Rep 4.  Things are getting real.  Rate up some more and push through a little feeling of crisis around 900m.  Tell myself that I can ease off in the next rep if I make it.
Rep 5.  The 5 minute rest is a magical thing.  By the end of it, I was ready to take on the world, and keep my streak alive.  This time, it kinda stung.  But I was never tempted to bail on it.  Success. Negative split the whole way!
First rep is the warmup.  Last is the cool down.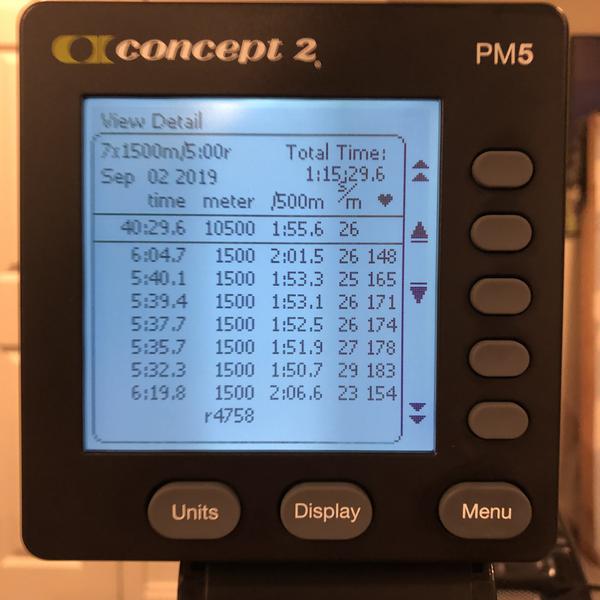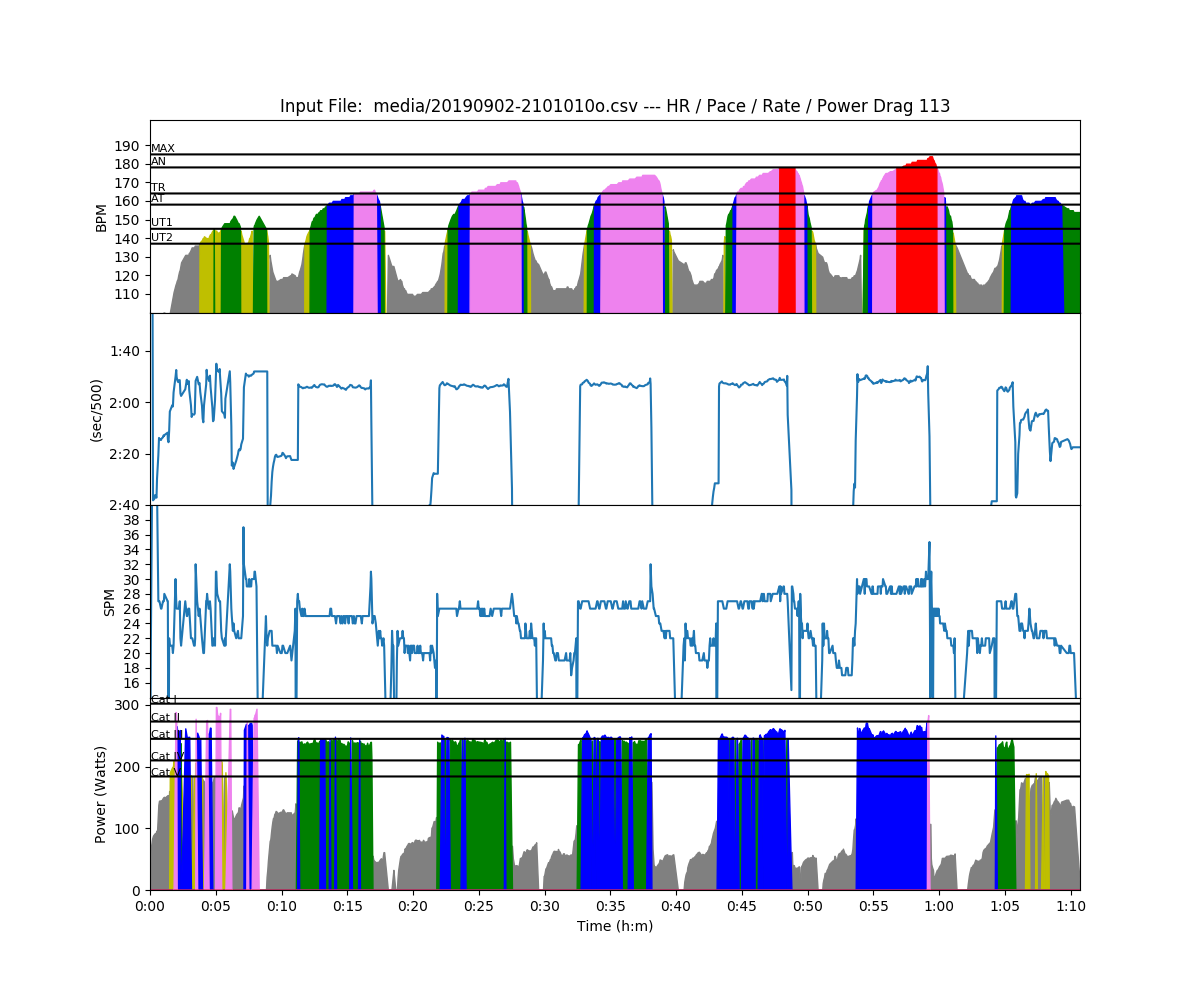 Tomorrow:  Technique session in my Single.  I wonder if I remember how to row?