Nice sunny day with a light breeze from the ESE.  I launched around 2:15.  High Tide was at 1:40, so the tide was going out during the row.
I wanted to get about 90 minutes of nice endurance building low intensity rowing in today.  Since I was rowing at high tide, I decided to go do a little exploring.  First, I rowed through the marsh to bridge, then I rowed back up into blackfish creek.  On the way out, I did a loop through drummer cove.  Finally, I rowed up along the outside of Indian Neck to the harbor entrance.  After the nice smooth water of the first part of the row, the wakes and chop of this part was a not entirely welcome.  The slog back to the beach was right into the wind, chop and for the last part, right into the tide as well.  I had to keep reminding myself to just take it easy.  But I get frustrated when the split drops slower than 3:00/500.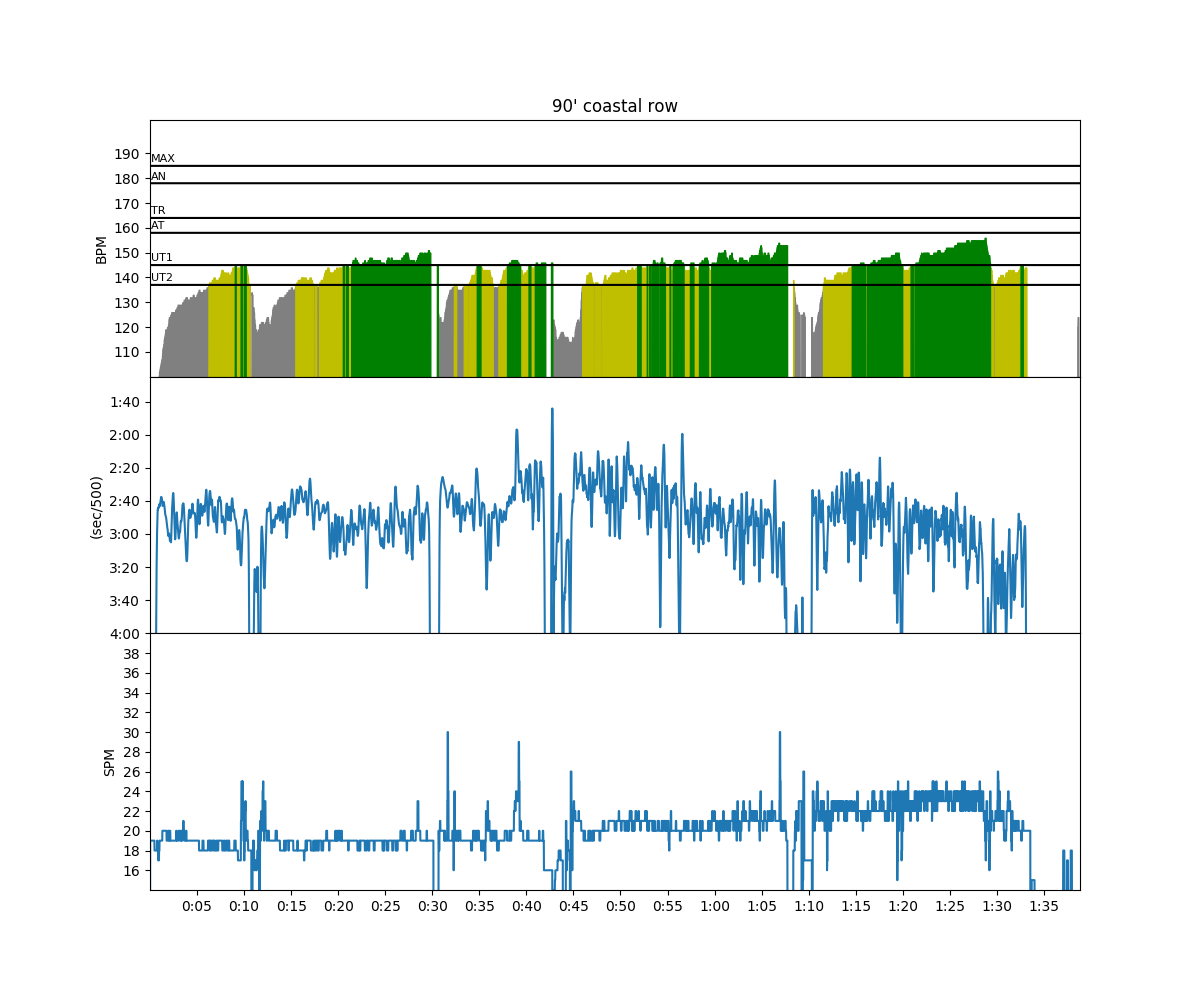 Tomorrow:  Probably more endurance rowing.  I think it's supposed to be a nice day.  Then it will be back to the grind.