Sunday – 3/24 – 3 x 20′ / 2′
On slides, in my basement.  It felt so easy that I ramped up the stroke counts in each section.  Looks like something is behaving badly between PM5 and painsled, there a lot of dropped strokes.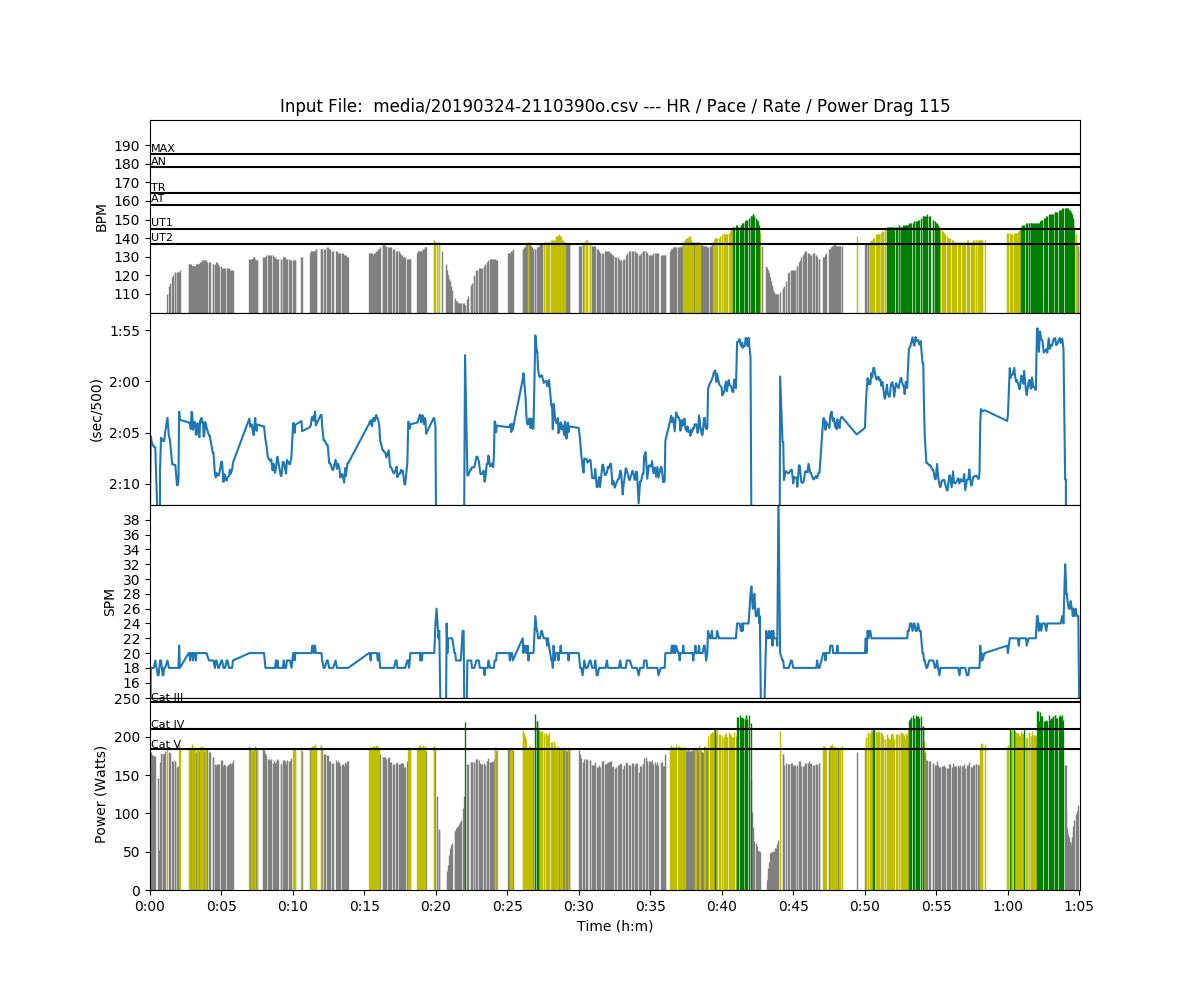 But look at nice low heart rate!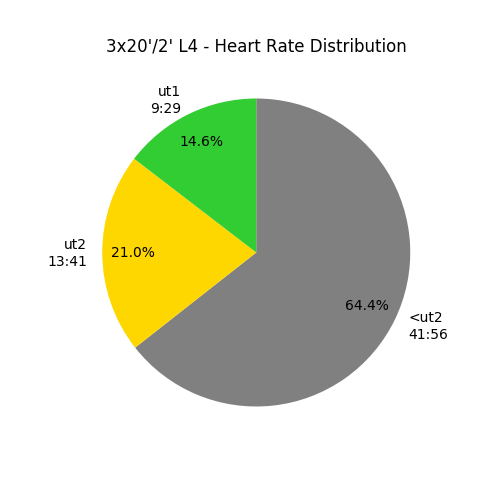 Monday – 3/25 – On the water!  Just rowing
I rowed down to the dam, and then turned around and did the impeller cal so I could switch over the speedcoach to use that.  (The gps data seemed to go a little nutty during that)
Then I rowed back and went way up into the cove.  When I turned around, I saw a guy I know in his back yard chasing away the geese with a homemade slingshot!  I stopped for a chat.  He keeps a bunch of shells in his back yard and last fall, a tree destroyed 3 of them.  Then I rowed about halfway back to the dam.  When I came out of the s-turn, I ran into the headwind.  It wasn't so bad, but it seemed like a lot of work at the time, so I turned around a rowed home.
As I expected my form was sloppy and my pace was slow, but I was so happy to be back on the water.
Tuesday – 3/26 – The Murray Sprint workout
I don't know if anyone is following Eric Murray on YouTube, but I have to say it's pretty amazing.  He is posting a new workout almost every day and the videos are great!  He describes the workout and then he does the full session on camera.  How often do you get to see a former gold medalist training in his sport!  It's awesome to see him laying down these incredible splits.  It's also fantastic to see him in a pretty ruined state at the end of session.  This workout is a great example of both.  It's a sprinting workout and if I cued it right, you should be right at the end of the last 2 minute race pace interval.  He put a fair amount of work into it!
I was pressed for time on Tuesday, but I wanted to get a hard session in.  I decided to give his workout a try.  The workout as designed was
1′ @ 30 / 1′ rest
2′ @ 30 / 2′ rest
1′ @ 32 / 1′ rest
2′ @ 32 / 2′ rest
1′ @ 34 / 1′ rest
2′ @ 34 / 2′ rest
1′ @ 36 / 1′ rest
2′ @ 36 / 2′ rest
As a feeble old master rower, I scaled back the rate to 32 to match my most likely 2k race rate for the last segments.
I did a quick 2k warm up.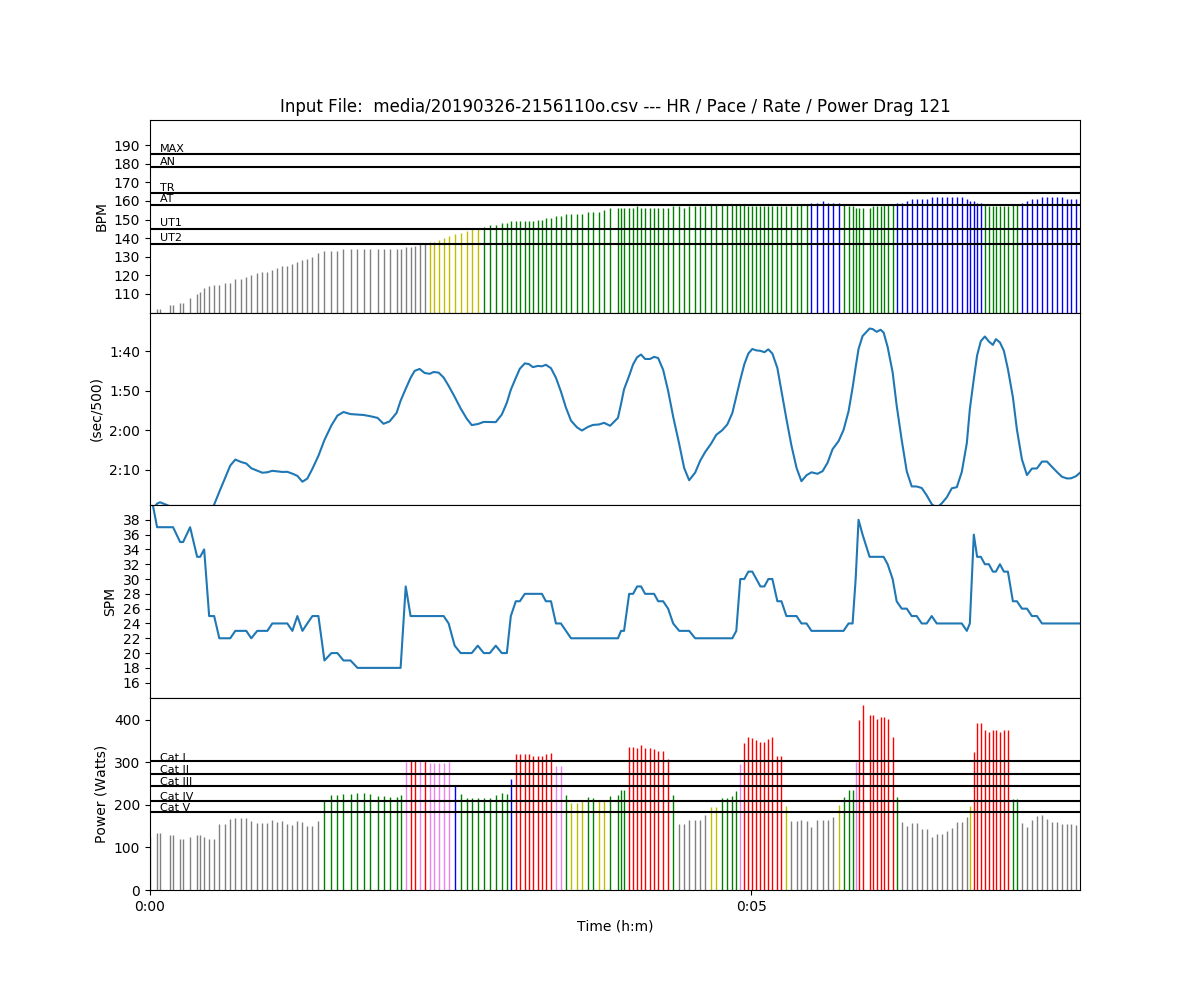 Then I started up with my 26 spm intervals.  I settled on a pace of 1:46ish, then for each interval, I tried to pull down the pace by 2 seconds.  I held on OK until the last interval, but I couldn't hold the target 1:40 pace and needed to back off a smidge.  I also wasn't able to keep the rate up at 32.  I kept falling back to 31 or even 30, just because I guess I haven't practiced these rates much.
I was sweating for 30  minutes after I finished.  This workout was hard!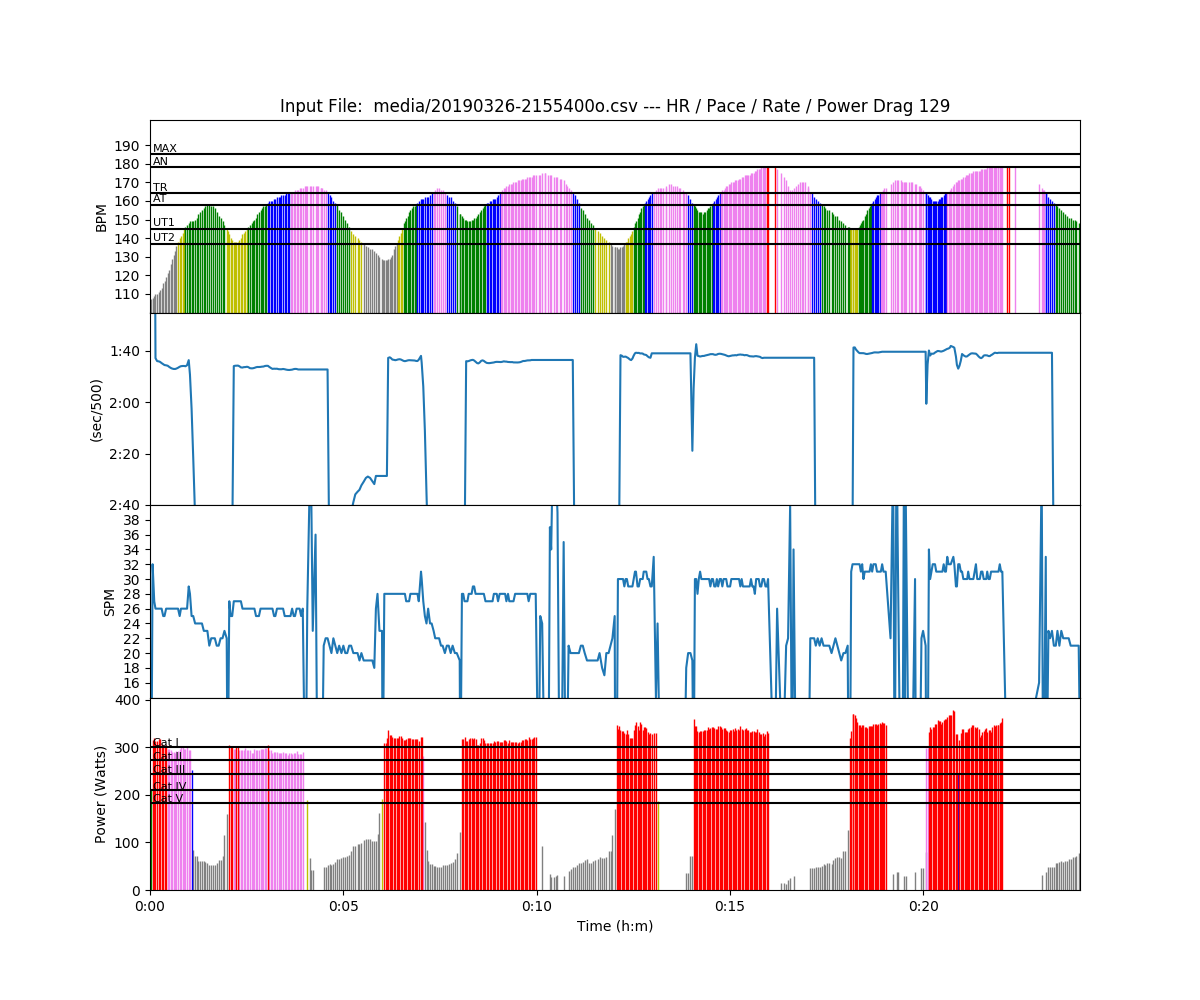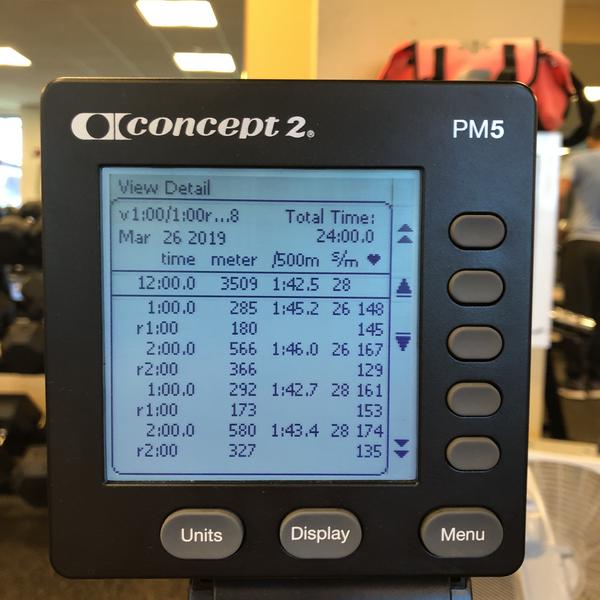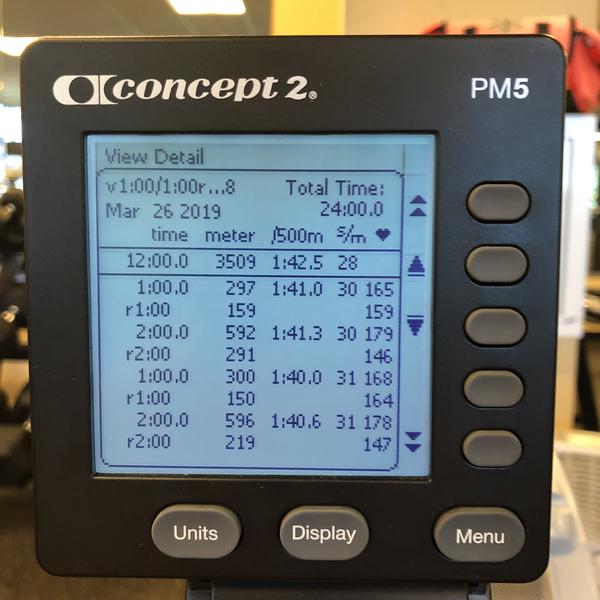 Wednesday – 3/27 – 3 x 20'/2′
Done at work on a static erg.
Heart rate really high. really tired.  I backed off to the easiest stroke counts and just piled up some slow mo meters.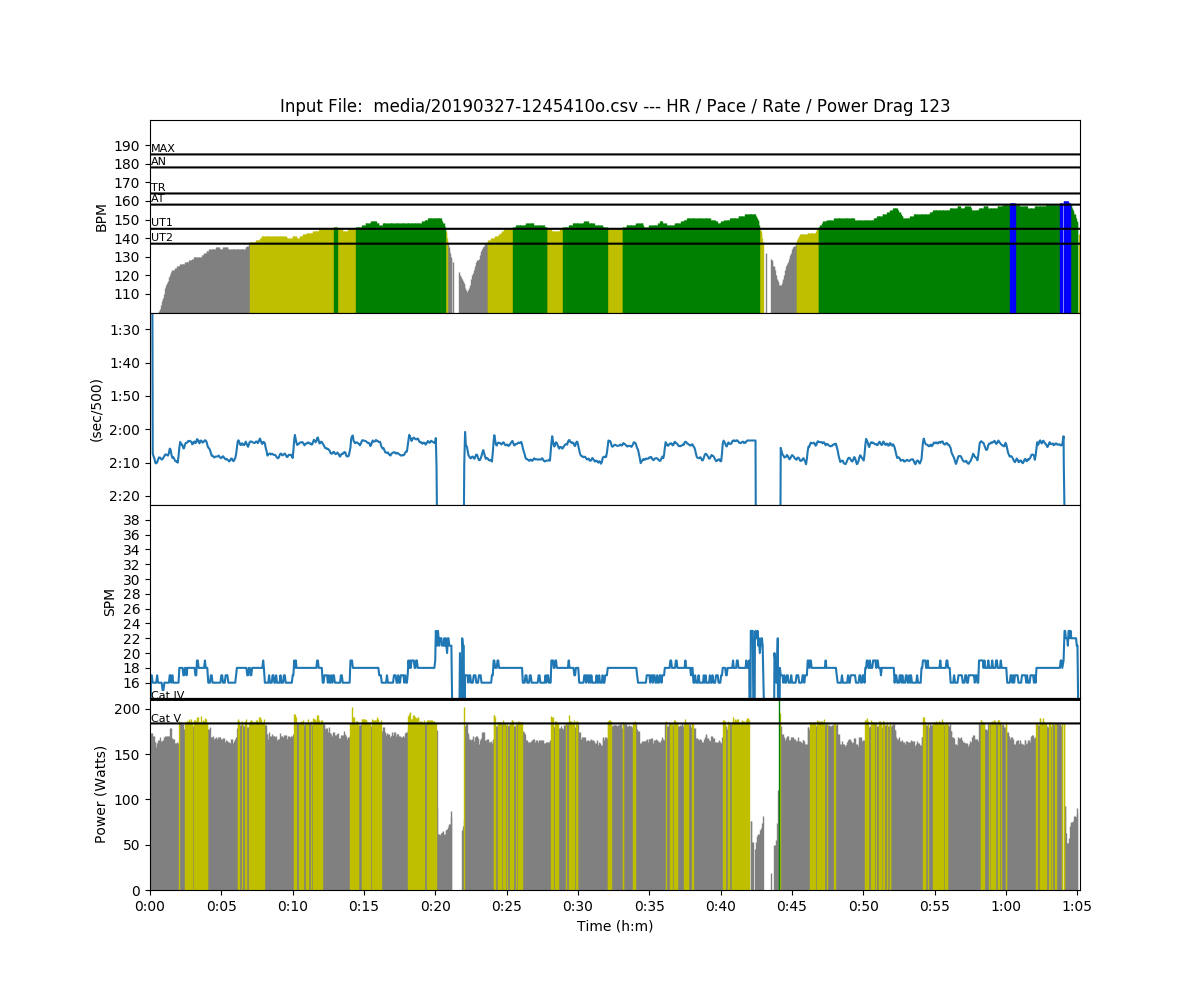 Thursday – 3/28 – 4 x 2k / 5′ OTW!
It is still cold, about 28F when I launched this morning, but it was clear and sunny.  There was just a little bit of wind and the water was nice a flat.  I have decided to try to stick to a basic training plan on the water alternating hard and easy sessions and following the WP template for three types of hard workouts.  Today, it was time for an L2 and the 4x2k is definitely the classic!
I also set myself up to use Quiske today.  That was really interesting to look at when I was getting tired at the end of each interval and I would start going much deeper at the catch.
I rowed out to the little island at the start of the 2k stretch (with the s-turn in the middle).  I marked on the map below with the green lines.  And set out.  I decided to start at 24 spm, since I'm rusty, and then let the rate rise if I felt inspired to do that later.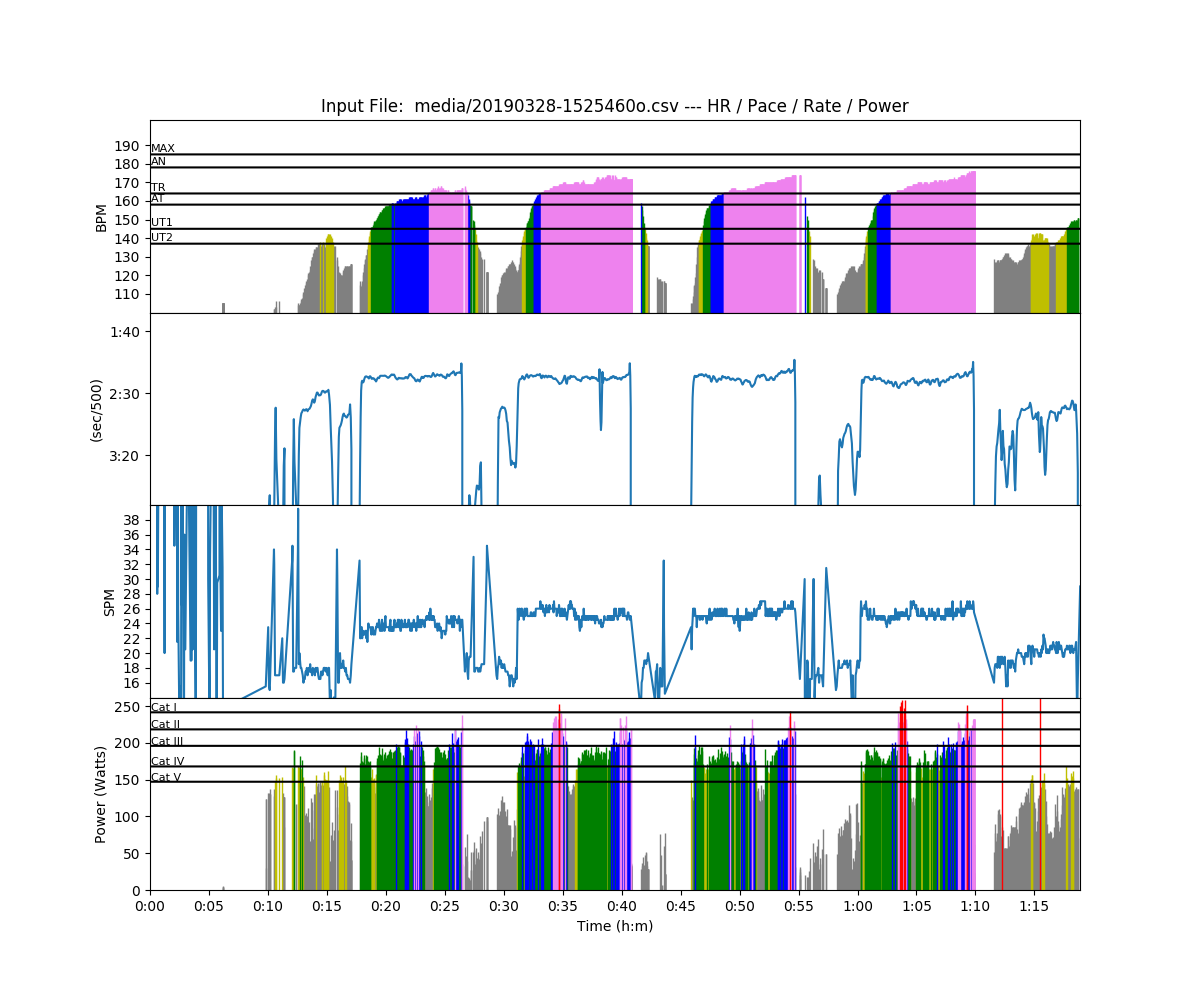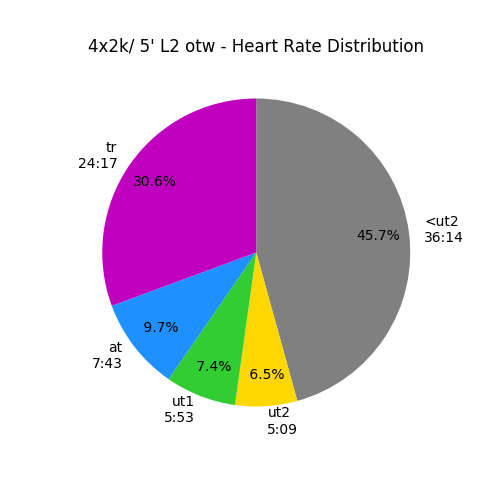 That was suitably hard work.  Tomorrow morning I'm heading out to Lake Quinsigamond to show a high school coach how to get Quiske setup.  Hopefully I can get in a row as well.