Started with a 2k warmup, pick drill then some bursts at a bit faster than target pace.
Then the main event.  Targets were:
25-27 spm
1:55 or faster pace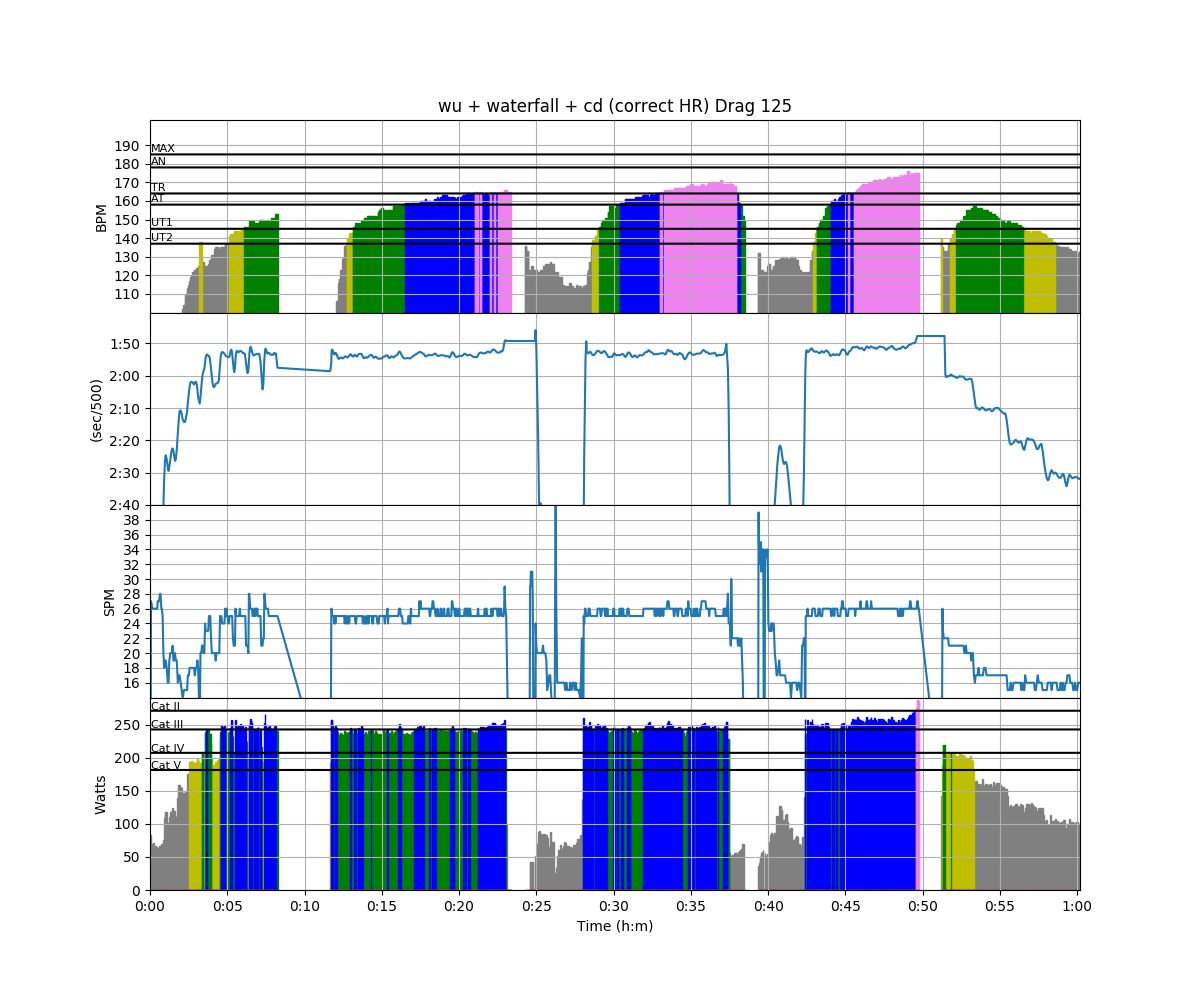 This was a great workout.  I beat targets, and negative splitted each interval.  I consciously worked on lightening up by trying to get down to 10 meters per stroke.
Ignore the HR data in the summary.  I was struggling with the Scosche rhythm+.  The data for the summary plot above came from my apple watch, which did surprisingly well (IMO).
        Workout Summary - media/20190201-1326170o.csv
--|Total|-Total-|--Avg--|-Avg-|Avg-|-Avg-|-Max-|-Avg
--|Dist-|-Time--|-Pace--|-Pwr-|SPM-|-HR--|-HR--|-DPS
--|08913|38:09.0|02:08.4|195.7|22.5|137.4|164.0|10.4
W-|07500|28:06.0|01:52.5|246.0|25.4|140.4|164.0|10.5
R-|01415|10:02.0|03:33.1|054.9|14.2|129.1|164.0|00.0
Workout Details
#-|SDist|-Split-|-SPace-|-Pwr-|SPM-|AvgHR|MaxHR|DPS-
00|03000|11:17.5|01:52.9|241.6|25.1|152.2|164.0|10.6
01|02500|09:24.5|01:52.9|244.6|25.4|146.2|156.0|10.4
02|02000|07:24.8|01:51.2|254.6|25.8|115.0|120.0|10.4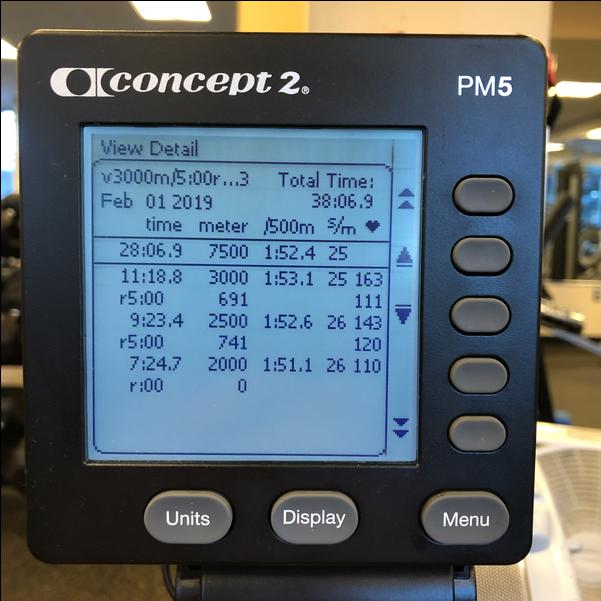 Tomorrow:  3 x 20′ / 2′ L4 on slides